Become a Surrogate in San Diego
Boutique Surrogacy Agency Based in Northern California
We connect surrogates with intended parents in Roseville, Sacramento, the San Francisco Bay Area, Los Angeles area and beyond
Become a Surrogate in San Diego, California
City of San Diego, CA
Few have never heard of the city of San Diego. As the second-largest city in California, San Diego is often called the birthplace of California. Before it grew so expansively, however, it belonged to the Kumeyaay people. Juan Rodríguez Cabrillo was the first Spanish explorer to come to the area and claim it for Spain.
Later on, Sebastián Vizcaíno was sent to the area to create a map of it. He would name the area for Saint Didacus. In Spanish, this saint is more commonly known as San Diego de Alcalá.
Colonization of the area wouldn't begin until 1769. A fort and a missionary would be built soon after. After the war between Mexico and Spain, in which Mexico would receive its independence, San Diego shifted into the hands of the Mexicans. The missions in the area would eventually be disbanded and given to Mexican soldiers.
During this time, the population of San Diego actually decreased. There were only around 100 to 150 people living in the town at the time. Yet Americans started to take note of California. In particular, they were interested in the hide and tallow trade. These two trades were actually forbidden, but it was often overlooked in California. San Diego also just so happened to have an excellent port and harbor.
When war broke out between Mexico and America, San Diego was a key point of the war. Americans would seize the city only to lose it. They'd regain it again later. When the war was over, San Diego was given to the Americans and a new border between America and Mexico was established.
San Diego would continue to struggle to bring any real commerce to it until a railroad was connected to the city in 1878. Yet it did hold two world fairs. The menagerie that was depicted in the first world fair would eventually become the San Diego Zoo.
The city also expanded its military development. When World War II came, San Diego was ready to do its part. This would see an increase in its economy and bolster its population as people came looking for work.
After the war, San Diego realized that its major industry wouldn't be able to sustain its new population. Instead, its leaders turned towards tourism. It also focused on science and research.
Today, San Diego has an estimated population of around 1,425,976 people living within it. Many flock to its beaches for surfing. Yet others are there for the emerging biotechnology sector that is growing within the city.
San Diego is a city that offers many opportunities for those who call it home. If you're part of the incredible city, then you can also do an incredible part by becoming a surrogate. Surrogacy in California is easier and more profitable than ever. If you're thinking about joining a surrogate agency, here's what you need to know.
Surrogacy Qualifications
Before you can join a surrogate agency, you have to meet with the surrogacy qualifications that they have in place. These are to help ensure that you can have a healthy pregnancy throughout the process. In some cases, the intended parents may only have a few shots left at being able to create a child. You need to be as healthy as possible, so you can have a healthy pregnancy with their baby.
Here are some of the qualifications that our agency, Made in the USA Surrogacy, requires our prospective surrogates to meet:
You must have had at least one successful pregnancy in the past. This means that your pregnancy and birth didn't have any complications.
You must be a legal resident of the United States or a legal immigrant.
Prospective surrogates should be between the ages of 23 and 38. Their BMI must be between 19 and 30.
You must not partake in drugs or have an addiction to alcohol. You must also be a nonsmoker.
You should be financially secure without receiving financial aid from the government.
Finally, you must pass a physical and mental evaluation.
Compensation for Surrogates in San Diego, California
When you choose to become a surrogate in San Diego, you're able to bring home a generous sum of money. Living in San Diego isn't cheap. You can help plan for the future of your family by taking on the role of a surrogate. At our surrogacy agency in California, we offer our surrogates a competitive rate of around $50,000. This amount is broken up into monthly installments of $4,250.
For a general breakdown of some of the expenses that are covered, read below:
Base compensation: $40,000
Twins/multiples: $5,000
Monthly allowance: $250
Experienced Surrogate bonus: $5,000
Maternity Clothes: $1,000
Housekeeping: $2,000
This is only a small sample of the costs that are covered. You can read the full list on our website. However, it's clear that you can make a generous amount of money when you become a surrogate.
As a part of your surrogate benefit package, the intended parents will pay for your spouse to leave work in order to take you to appointments. We can give them up to 10 days' worth of work pay in order to do this.
Besides monetary compensation, you can also receive emotional satisfaction when you become a surrogate. Many surrogates talk about the amount of joy and emotional fulfillment they experience after the baby is born and placed in the arms of their intended parents. These are parents who have struggled to have a child of their own for years. Yet you were able to give that to them. As a surrogate, you're a miracle worker.
The Process of Surrogacy in San Diego
If you're not familiar with surrogacy, then the process is relatively easy. You begin by joining a surrogacy agency in California. California is a surrogate-friendly state. That means it's easier to find health insurance policies, surrogate attorneys, and intended parents looking for a surrogate. However, an agency makes the process of surrogacy just that much easier.
After you join an agency, you'll be matched with intended parents. You'll also be given health insurance and a surrogate attorney. The attorney will work with you and the intended parents to form a surrogate agreement. This is basically a legal document that clarifies the parentage of the baby and the birth plan.
Once the legalities are handled, you're able to start the physical process of surrogacy. This includes IVF and an embryo transfer. The intended parents form an embryo through IVF. That fertilized embryo is then placed inside of your body through an embryo transfer.
In both instances, you and the intended parents will need to take fertility treatments. In your case, meeting with the fertility doctor for treatments and fertility medications are to help your body recognize that it's pregnant. Without this treatment, the body could identify the embryo as a foreign invader and try to get rid of it.
If the transfer is successful, then you'll be pregnant. At that point, you just have to make decisions to help ensure that you have a healthy pregnancy. You can either continue to go to work or stay at home. Because the compensation that you receive can usually take the place of traditional work pay for many women, some prefer to stay at home.
Yet others are free to return to work and continue developing their careers. That's the great thing about California surrogacy agencies such as Made in the USA Surrogacy. When you become a surrogate, you don't have to put your life on hold or change it all that much. You just have to ensure that you're taking care of the baby. You can still grow your career, spend the same time that you normally do with your family, and enjoy life.
At the end of nine months, you'll be ready to give birth. Following the birth plan that was discussed with the surrogate attorney, you'll be wheeled into the agreed-upon hospital. Those who you allowed to be with you in the hospital room per the birth plan will also be there.
After you have given birth, the baby will be given to the intended parents. They'll be able to hold their baby for the first time. As for yourself, you'll be able to experience an intimate moment like nothing else.
No doubt after a period of recovery, you'll be able to decide whether or not you want to take another surrogate job. As an experienced surrogate, you'll be able to earn a bonus, too.
CONTACT US
If you have any questions, please give us a call anytime. Phone: (916) 226-4342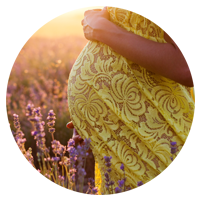 California Surrogacy