Become a Surrogate in Roseville
Surrogacy Agency Based in Northern California
We connect surrogate mothers with intended parents in Roseville, Sacramento, the San Francisco Bay Area, Los Angeles area and beyond
Become a Surrogate in Roseville, California
Surrogacy in Roseville
If you live in Roseville, California, then you likely take a lot of pride in your hometown. Roseville, CA is known for being a hub for families and those who work in the San Francisco Bay Area. Knowing that our Roseville surrogates are local to families who are pursuing IVF in the Bay Area is why our Intended Parents love us. Becoming a surrogate in Roseville, one of the requirements is for surrogate mothers to have children of their own. It's no secret when parents looking for a surrogate agency near me find our surrogacy agency in Roseville, since we pride ourselves on finding Roseville natives.
Surrogates in Roseville enjoy the benefits of meeting with potential intended parents, as well as meeting with local other surrogates who also have searched for surrogate agency near me. We hold regular events in Roseville to help our surrogate mothers feel connected and enjoy their pregnancies.
If you live in the Roseville, California area, then you could be an excellent candidate for becoming a surrogate mother. To help you understand if this path is right for you or not, read on to find out how to become a surrogate in Roseville.
Surrogacy Agencies in Northern California
Surrogacy in California is an easier process than in other states. That's because California is a surrogate-friendly state. They provide legislature and protections for both surrogates and intended parents. A surrogacy agency in California can help prospective surrogate mothers become a surrogate and ensure that she is treated fairly and safely throughout the process.
If you're thinking about how to become a surrogate, then your first step is to think about the time and energy commitments that being a surrogate require. For one, you can typically plan on spending a year or two years on any single surrogate journey. You'll have a few months in which you wait to be matched with a couple. After that match, you'll have to undergo fertility treatments to prepare your body to receive an embryo transfer.
After you've given birth, you still have a few months of recovery that you'll need to take. In total, you're looking at somewhere around a year to two years for a single surrogate baby.
That's not even thinking about energy. You'll not only have to do everything you can to promote a healthy pregnancy. You'll also need to attend appointments, go to work if you choose to work whilst pregnant, and also visit with the intended parents, so they can be part of the experience, too.
If you think you're emotionally and physically prepared for this incredible journey, then you're ready to check the surrogacy qualifications to see if you can become a surrogate in Roseville, California.
Surrogate Mother Qualifications
Surrogacy in California is not guaranteed to have the same qualifications depending on your surrogate agency. Surrogacy qualifications that differ from agency to agency. Many of them possess the same kind of qualifications to help promote a healthy pregnancy, but you'll find that an agency may have more or less than another agency based on their mission goals. At our agency, you can expect some of the following qualifications.
Must Be a US Citizen
Must Be Financially Secure
Does Not Receive Financial Aid from Government
Between the Ages of 23-38
BMI of 19-30
Non-Smoker
Not have a history of drug addiction
Previous Successful Birth with Medical Document to Support Claim
Physical and Mental Evaluation Must Be Performed
Once these qualifications have been met, you can begin the process of becoming a surrogate with our surrogacy agency in California.
Steps on How to Become a Surrogate in Roseville
The process of surrogacy can sometimes take a while. One of the longest aspects that can keep you waiting is acquiring medical records and documentation. After you've performed the online intake form and completed the official surrogate application form on our site, you'll want to touch base with your doctors. Those medical records are needed to help us ensure that you have a good chance of providing a healthy pregnancy for the child of the intended parents.
Sometimes it can take up to six months for medical records to be organized and delivered to you. For many prospective surrogates, the process of surrogacy is lengthened because their medical records and documents were in different hospitals. By hurrying on that aspect, you can make the rest of the process go a lot faster.
Once you have those records, you'll also need to give us a photo of your family and yourself. Once you've applied, you'll also need to undergo a PAP smear to ensure that you're healthy. Finally, your OBGYN will need to send us a clearance letter stating that they support your decision to become a surrogate mother.
Surrogate Compensation
Understandably, with all of this hard work, you may be wondering what is in it for you. Providing a family with a child of their own when they were unable to have it otherwise is an incredible gift. However, you also need to be compensated for the risk you're taking on yourself with carrying a child for someone else.
While compensation rates do differ from agency to agency, we offer competitive rates that satisfy surrogates and also help intended parents from completely emptying their pockets just to have a child of their own. In general, you can expect to make around $60,000 per surrogate experience.
The breakdown of this money is as follows.
Base compensation: $60,000
Twins/multiples: $5,000
Monthly allowance: $250
Experienced Surrogate bonus: $5,000
Maternity Clothes: $1,000
Housekeeping: $2,000
This typically broken up into monthly installments of $6,000. For many surrogates, this is enough money to help put their own children through college. An experienced surrogate with a surrogate agency can also make additional bonuses.
The Surrogacy Process
Once you've been accepted into an agency and have been matched with an intended couple, you'll also meet with a surrogate attorney. This meeting between intended parents, a surrogate, and an attorney is basically a formality to ensure that everyone's wishes and requests are legally respected and known.
From there, you'll start fertility treatments to prepare for the embryo transfer. The intended parents will undergo IVF as a means to fertilize the eggs. IVF is a process that is done outside of the body. The embryo is then placed within your body where it will, hopefully, be accepted.
Once an embryo has taken hold, the cells will start to divide, and the baby will start growing. From there, you'll have nine months to protect and care for the growing baby inside of you. Per the agreement you made with the intended parents at the start, you'll either have a C-section or natural birth after nine months have passed.
The intended parents will receive the baby, and you'll be able to recover from the birthing experience. You'll continue to be looked after for the next following weeks to ensure that you're healthy.
In time, you'll be well enough again to be matched with another couple who are struggling to create a baby of their own. The journey starts over again, and you're able to both be a miracle worker and make some money on the side.
Your Local Surrogate Agency
No matter where you are in the Sacramento or surrounding area, we are a local surrogate agency in Roseville, California and we can help match you with parents who are struggling to conceive a child of their own. Provided that you meet with our qualifications, we can help you through the paperwork as well as the rest of the process, so your experience can be easy and smooth. If you're thinking about being a surrogate in Roseville, CA then consider Made in the USA Surrogacy!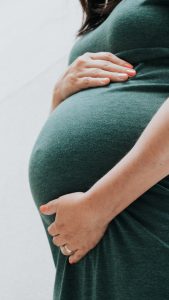 CONTACT US
If you have any questions, please give us a call anytime. Phone: (916) 226-4342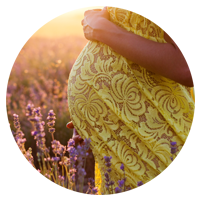 California Surrogacy