Become a Surrogate in Riverside
Boutique Surrogacy Agency Based in Northern California
We connect surrogates with intended parents in Roseville, Sacramento, the San Francisco Bay Area, Los Angeles area and beyond
Become a Surrogate in Riverside, California
City of Riverside, CA
Given its name for being located right next to the Santa Ana River, Riverside is a populous city that's 55 miles east of Downton Los Angeles. Riverside is credited for being the birthplace of the citrus industry in California.
This city also has the University of California, Riverside campus stationed there as well as numerous museums, sports complexes, and art centers.
Originally, the area was occupied by the Cahuilla and the Serrano people. Eventually, ranchers expanded into the area and pushed them out. Further land development projects would take up the area and start to grow the town.
At one point, a navel orange tree was planted. The seeds took a liking to the climate and rich soil and grew quite well. More trees were planted and the citrus industry was born. The people of the area prospered and started to create leisure activities in the area. As such, the first golf course and polo course in California were created there.
Today, the city has an estimated population of around 330,063 people. The citrus industry is still one of its most popular employers. However, the city boasts other places and industries of employment as well.
One kind of employment that you might want to consider is surrogacy. Surrogacy in California is an incredible experience for surrogate mothers. It allows you to earn money while still maintaining your current job and being a mother to your own family If you're interested in seeing what surrogacy in California is all about, then read on!
How to Become a Surrogate in Riverside, California
One of the first things that you need to do when you think about surrogacy is to decide whether or not you're up for the task. Being a surrogate isn't just nine months of a healthy pregnancy and then done. It requires a lot of preparation beforehand.
Most surrogate jobs take anywhere from a year to two years to complete. You'll start by joining a surrogate agency. Then you'll need to be matched with an intended couple. Preparation begins after that with fertility treatments for the embryo transfer. This, alone, can take anywhere from a month to several months.
Once the embryo is planted inside of you, then you have nine months of pregnancy to look forward to. After the baby is born and given to its parents, you'll want to relax and recover. With various variables tossed in, you're looking at a job that lasts some time.
Because of this time commitment, you need to have a conversation with yourself on whether or not you're prepared to give that time. The good news is that surrogacy in California doesn't require you to change a lot about your lifestyle. As long as you're being healthy and providing a healthy pregnancy for the baby, you basically can live the same life as you were before.
A lot of surrogates don't even leave their traditional jobs when choosing to become a surrogate. They're still able to go to work and earn money for their family while pregnant. They just also happen to be making bonus money on the side thanks to surrogacy.
Compensation
Speaking of how much you can earn, while every surrogate agency offers different compensation rates, you can earn around $50,000 with our surrogacy agency in California. This is broken down into some of the following parts listed below:
Base compensation: $40,000
Twins/multiples: $5,000
Monthly allowance: $250
Experienced Surrogate bonus: $5,000
Maternity Clothes: $1,000
Housekeeping: $2,000
This is not an exhaustive list. The full list of how our compensation works and what money is given to our surrogates can be found on our website. However, it's clear that as a surrogate working in Riverside, California, you can make a great deal of money when you become a surrogate.
We even offer bonuses for surrogates who are experienced. So, if you were a surrogate working for another surrogacy agency in California, you can earn a bonus when you join us. Even new surrogates can earn a bonus with us after their first successful surrogate job is finished.
We also offer bonuses for your spouse. In the event that your spouse has to miss work to take care of you, we offer up to 10 day's worth of work pay for them. Clearly, the amount of money that you can make as a surrogate is extraordinary. Many surrogates use that income to create a security cushion for themselves and their families. Some even set it aside for their own children's' college funds.
Besides monetary rewards, a lot of surrogates also enjoy the emotional satisfaction aspect of the job. Intended parents are unable to have children on their own. They may have gone through numerous IVF treatments and procedures in an effort to have one. Yet each attempt was met with failure. You're their last hope.
When a healthy pregnancy goes to plan and they're able to hold their baby for the first time, it's a magical moment. You're able to witness that special moment. Because of your efforts, the parents are able to grow their family and forge new memories and start new adventures.
Surrogacy Qualifications
In order to join an agency, you first need to pass the surrogacy qualifications that they have set for their surrogates. For our agency, we have the following qualifications that must be met before you can become a surrogate with us.
The first is that you must be a legal citizen or resident of the United States. We also accept legal immigrants.
The health of our mothers and their surrogate babies is also important. Because of that, we need our surrogate mothers to be between the ages of 23 and 38 with a BMI between 19 and 30. It's also vital that you are not a smoker, that you do not abuse alcohol, and that you don't take illicit drugs.
Our prospective surrogate mothers should also be financially secure prior to applying with us.
Finally, we ask that our surrogates have had at least one successful birth prior to joining us and have a physical and mental evaluation.
The Process of Surrogacy
After you fill out the application form on our website, you'll be required to submit some documentation. You'll need to send us medical records that detail the last pregnancy that you had. You'll also need to submit photos of your family and a clearance letter from your OBGYN.
Once those steps are complete, you'll be ready to be assigned to the intended parents. Before the physical process of surrogacy begins, you have to sit through the surrogate agreement first. This is when you, the surrogate mother and a surrogate attorney sit down to discuss the legal matters surrounding the pregnancy.
With that agreement signed, you're able to begin fertility treatments for the embryo transfer. The intended parents will be receiving treatment for IVF. Your fertility treatments will be given with the hope of making your body believe that it's pregnant.
In that way, when the embryo is planted inside of you, the body will recognize as its own and help it to grow. Otherwise, the body will reject the embryo. After it has been recognized and accepted, the embryo will start to divide and grow. You're officially pregnant!
The process is quite simple from there. You'll still need to attend a few appointments to check on the health of the baby. You'll also need to meet with the intended parents, so they can be part of the pregnancy, too. Besides that, however, you're able to live your life in Riverside the same as you did before.
You can return to work or just stay at home to focus on the baby and your own family. All the while, you'll be making money just by keeping the baby safe and healthy.
Once it comes time to give birth, you'll follow the birth plan that was discussed during the surrogate agreement sit-down. The birth plan will go over who is allowed in the room with you, what kind of birthing is allowed, and what should happen in the event of an emergency.
By the end of it, the intended parents will be able to hold their baby for the first time. You'll be part of a miracle.
If you want to become a surrogate in Riverside, then contact our agency today. We can get you started with learning all about it.
CONTACT US
If you have any questions, please give us a call anytime. Phone: (916) 226-4342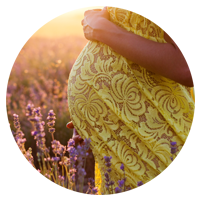 California Surrogacy