Become a Surrogate in Pasadena
Boutique Surrogacy Agency Based in Northern California
We connect surrogates with intended parents in Roseville, Sacramento, the San Francisco Bay Area, Los Angeles area and beyond
Become a Surrogate in Pasadena, California
City of Pasadena, CA
Just 11 miles away from Downtown Los Angeles, Pasadena is home to an estimated population of 141,371 people. Perhaps most famously, it's home to the annual Rose Bowl Football Championship. Besides its football fever, it actually has a number of scientific and cultural institutions as well.
Caltech, Fuller Theology Seminary, the Pasadena Playhouse, and the Jet Propulsion Laboratory are all found within Pasadena.
Originally, Pasadena was founded by the Hahamog-na people. They lived in the area for thousands of years. The oldest transportation route still exists in Pasadena today. It was originally a Tongva footpath.
Eventually, the Spanish arrived in the area and slowly started to wipe them out as they settled in Pasadena. Yet there are several bands of the Tongva people that still live in Pasadena today.
Eventually, Pasadena would become a resort town for affluent people. They would escape to a pleasant climate to help with ailments or to simply enjoy the weather. When World War II eventually emerged, Pasadena became an important place for manufacturing for the Pacific side of the war. More people traveled to Pasadena looking for work.
Since then, Pasadena has opened up schools for acting. The American Academy of Dramatic Arts founded a campus in Pasadena before it was eventually moved to Hollywood. At the time, however, it was the first school to ever offer professional education for acting.
Pasadena is a great place to live for many families and singles. There's a little bit of something for everyone. With so much to do, you may need additional funds to help keep afloat. One way to bring in extra income and maintain your lifestyle is to become a surrogate.
Surrogacy in Pasadena, CA
There's a lot to surrogacy than just signing up to grow someone's baby inside of you. A lot of time, energy, and commitment are required. It can take anywhere from a year to two years for the process of surrogacy to be completely done. At the very beginning of the journey, there's some waiting time.
You have to make sure all of your medical records and other documentation are submitted. Medical records, alone, can take several months to procure from the hospital. Then you have to wait to be matched with an intended couple. While there are a ton of couples out there looking for a surrogate, a surrogate agency is in charge of ensuring that each couple and surrogate are a great match for one another. Otherwise, the atmosphere could become toxic.
Once you've been assigned to an intended couple, you then have to undergo fertility treatments for the embryo transfer portion of the process. The intended couple also has to take certain medications for their IVF portion. Once the embryo transfer is completed, you're then looking at nine months of pregnancy.
After the birth of the baby, you're going to want a few months to recover and regain your strength. In total, that's at least a year that's going to be taken up. Most commonly, the process of surrogacy takes anywhere from a year and a half to two years.
If this isn't a commitment that you think you can give, then you might not want to become a surrogate in Pasadena. For those who can, the rewards are often incredible.
Surrogate Compensation in Pasadena
At our surrogate agency, Made in the USA Surrogacy, we offer our surrogates a competitive base rate pay with opportunities to make more money. Some of the breakdowns of this amount are shown below.
Base compensation: $40,000
Twins/multiples: $5,000
Monthly allowance: $250
Experienced Surrogate bonus: $5,000
Maternity Clothes: $1,000
Housekeeping: $2,000
In total, our surrogates can expect to make around $50,000. Once they become experienced, they can be offered a bonus. Intended parents who want more than one child during a single pregnancy will also need to give their surrogate extra funds.
It's even possible for your spouse to earn extra money. We offer up to 10 day's worth of work pay in the event that they have to miss work to take care of you.
Besides monetary compensation in Pasadena, many surrogate mothers talk about the enriching experience that being a surrogate has given them. They're able to enjoy a healthy pregnancy again without having to raise another child afterward. Many women love the feeling of being pregnant and feeling life grow within them.
Others love the moment when they're able to pass the child over to its parents and witness the sheer amount of joy on their faces. The intended parents are people who would be otherwise unable to have a baby of their own. You've given them an incredible gift.
With a surrogacy agency in California, you're also able to meet new friends. We have a large network of surrogates who regularly keep in contact with one another. If you're just starting out, you can reach out to some of the veterans for advice and support. They're eager to help you and offer advice.
Many surrogates find new and close friends with their fellow surrogates as well as with their intended parents. It's not uncommon for intended parents to be friends with their surrogates for the rest of their lives.
For women who want to experience a meaningful way to make money and change lives, then you might want to become a surrogate in Pasadena, CA.
Surrogacy Qualifications
Prior to joining a surrogacy agency in California, you first need to meet with their surrogacy qualifications. These are made to help ensure that there is a healthy pregnancy that occurs. Some of the qualifications for our agency include:
We have a requirement that our surrogates must be legal residents of the United States. We also accept legal immigrants as surrogate mothers.
With a focus on health, we ask that our surrogate mothers are within the ages of 23 and 38. They must also have a BMI between 19 and 30. In addition, they must be non-smokers, abstain from drugs, limit alcohol, and have had at least one successful birth.
To ensure that the baby is going to be growing in a healthy environment, we also ask that our surrogates are financially secure.
Finally, you must pass a physical and mental evaluation.
Steps to Become a Surrogate
If you're thinking about surrogacy in California and how to become a surrogate, then the first step to take is to fill out our online intake form. This will allow you to move onto the next step which is to fill out the official surrogate application form.
You'll also need to put together some documentation. One of the first documents that you need to put together is your medical records. These should detail your last healthy pregnancy and successful birth.
We'll also need a photo of your family and a clearance letter from your OBGYN that states their support for you to become a surrogate.
You'll also need to have a PAP smear performed within a year of applying.
The Process Begins
Once you've finished all of those steps, you'll be welcomed into the agency. Surrogacy in California has just begun. We'll begin to sort through our intended parents to find you the perfect match.
After that match has been made, you'll sit down with the intended parents and a surrogate attorney. The attorney is there to help forge a surrogate agreement. This is a document that basically handles the legal parts of being a surrogate. It goes over who has parental rights, how the costs are going to be handled, and what the birth plan is going to be.
After the agreement has been signed, you're going to start fertility treatments. The intended parents will need a few months for their treatments as well. IVF is the process used for impregnation. The parents will be donating egg and sperm cells which will be used in a petri dish to make an embryo.
The embryo is then placed within the surrogate where the body should accept it. If not, then further fertility treatments will need to be given. Once the body does accept the embryo, it will start to grow and develop into a healthy baby.
Becoming a surrogate in Pasadena can be an exciting adventure that is rich with rewards. The best part is you don't have to sacrifice much of anything to do it. If you are interested in being a surrogate, then contact our agency today to get started.
CONTACT US
If you have any questions, please give us a call anytime. Phone: (916) 226-4342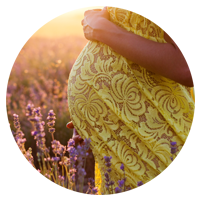 California Surrogacy