Become a Surrogate in Orange
Boutique Surrogacy Agency Based in Northern California
We connect surrogates with intended parents in Roseville, Sacramento, the San Francisco Bay Area, Los Angeles area and beyond
Become a Surrogate in Orange, California
City of Orange, CA
Originally called Richland, the city of Orange eventually received its current name due to a refusal for a post office back in 1873. Because the city had grown quite significantly, the residents thought that it was time they received a post office. Their petition to Washington DC, however, was refused on the basis that there was already a Richland in Sacramento County.
As a result, the residents changed the name from Richland to Orange. Like many other Californian cities, Orange was first settled by the Tongva people. Spanish ranchers eventually pushed them out and grew farms and ranches that extended over hundreds of acres. After the Mexican-American war, many of those Spanish ranchers lost their land to American settlers.
In the case of Orange, the main Spanish rancher, Don Juan Pablo Grijalva, managed to keep his land by marrying off his family members to Americans. The area would eventually grow and develop, however, as more settlers came to the area.
Because of its fertile soil and an ideal location close to water sources, the area became known for growing citrus fruits. This would result in a huge population boom as more farmers were needed for citrus.
Unlike many other cities in California, Orange decided to preserve its 1920 buildings. Where most cities choose to destroy buildings that were built before the 1960s, Orange preserved them and now has a unique old town historic district.
Today, around 139,484 people call the city of Orange their home. The central Plaza plays a big part in the city's culture as well. Many of their fairs and events are hosted at the Plaza.
For those who live in Orange, California, and are tired of working the same or would like a job they can work alongside their day job, then you might find something more fulfilling with surrogacy in California. Here's everything you need to know about how to become a surrogate in Orange, CA.
Surrogacy in California
When you want to become a surrogate in California, the first thing you should know is that California is a surrogate-friendly state. This means that they have health insurance policies and regulations designed to protect everyone involved in the process of surrogacy.
However, this also means that you need to know what is and isn't acceptable. A lot of that information can come from your surrogate attorney. This attorney will be assigned to you when you join a surrogate agency like ours. While you may not feel that you need an attorney, we always have our surrogates begin with a surrogate agreement with their intended parents shortly after becoming matched.
This is because we want everyone to feel safe during the entire process of surrogacy. It's also important that everyone understands what their boundaries are and what is expected of them. During the surrogate agreement, you'll sit down with the intended parents and the surrogate attorney and discuss costs, the birth plan, and what the plan and expectations are going to be should the pregnancy be complicated or need to be ended.
One other aspect of surrogacy that you need to consider is health insurance. Our surrogate agency can help you find a policy that will work best for you or we will have your policy professionally reviewed. A mistake that occurs often is that surrogates believe that their current health insurance policy covers them. This is often not the case. Surrogate pregnancy is not the same as a traditional pregnancy in the view of the insurance companies.
Whether you have a healthy pregnancy or not, companies aren't sure how to place fault or how to write claims. Because of that, you need health insurance that is specific to surrogacy. Our surrogacy agency in California can help you find that policy.
Surrogacy Qualifications
Before you can get started with being a surrogate, however, you first need to join an agency. This is done by checking through their surrogacy qualifications to ensure you're the right fit for that agency. As an example, here are some of the qualifications that we have for our prospective surrogates.
In order to become a surrogate with us, you must be a legal resident of the United States. That means you should either have citizenship or you should be a legal immigrant.
You must also be financially secure, so you can provide for yourself, your family, and the surrogate baby.
To ensure a healthy pregnancy, you must be between the ages of 23 and 38. Your BMI must be between 19 and 30. You must also be a nonsmoker, you do not abuse alcohol, and you are not addicted to illicit drugs.
One way to determine if your body is capable of growing a baby and keeping it safe is to have one yourself. That's why we ask our surrogates to have had at least one successful birth. This shows us, and the intended parents, that your body is healthy and is strong enough to carry their baby.
Finally, you must undergo a physical and mental evaluation.
Become a Surrogate in Orange, CA
In order to join our surrogacy agency in California, you have to complete these steps.
The first is to fill out our online intake form. This is a simple document that shows whether or not you pass the qualifications listed above. Once it has been approved, you'll be given the official surrogate application form.
Along with the form, you'll also need to submit photos of yourself and your family. To show that you've had a healthy pregnancy in the past, you'll also need to send us medical records detailing your past pregnancy and birth. This can sometimes take several months to procure, so you'll want to call your doctor as soon as possible.
You'll also need to schedule a PAP smear within a year of applying with us.
One last step to take is to have your OBGYN give us a clearance letter for you to become a surrogate.
Getting Started
Once you've been accepted into our agency, you'll be matched with intended parents. This can sometimes take a few months. However, once that match has been made, you'll meet with them, get to know them, and then sit down for the surrogate agreement meeting.
With the legal matters taken care of, you'll be able to start the physical process. This begins with receiving fertility treatments. You'll be receiving treatment for the embryo transfer while the intended parents will be receiving fertility treatments for IVF.
IVF is the process in which samples of egg and sperm cells are removed and placed in a petri dish. Because many intended parents have difficulties with their fertility due to structural problems, the petri dish helps ensure that the two cells can unite and fertilize.
With fertilization, an embryo is formed. After the fertility specialists have deemed your body ready to accept the embryo, it will be placed inside of you through a process called embryo transfer. This is a simple and relatively quick procedure.
There will be a period of time in which everyone waits to see if your body accepts the embryo or sees it as a foreign invader. If it's the latter, then it may end up as a miscarriage or simply the embro "not-taken", and another embryo will need to be transferred. You'll also likely have more fertility treatments.
If the body accepts the embryo, however, then you're officially pregnant and can start caring for the baby until its birth.
Compensation for Surrogacy in Orange, CA
Becoming a surrogate in Orange, California, can be a rewarding experience. Surrogates can often make up to $50,000. They can even earn bonuses through our agency. Here's a brief list of some of the income that you can receive as a surrogate:
Base compensation: $40,000
Twins/multiples: $5,000
Monthly allowance: $250
Experienced Surrogate bonus: $5,000
Maternity Clothes: $1,000
Housekeeping: $2,000
Spouses are also able to earn money. We offer up to 10 days' worth of work pay in the event that they have to miss work. A lot of surrogates use this extra income as a way to plan for the future. It can be a great solution for saving up for college for your children. It can even be used to pay off debt.
Perhaps the most rewarding experience, however, is giving birth to a miracle baby and seeing its parents hold it for the first time. To be part of meaningful work and to change people's lives, you should contact us today. We can help you get started with becoming a surrogate in Orange, California.
CONTACT US
If you have any questions, please give us a call anytime. Phone: (916) 226-4342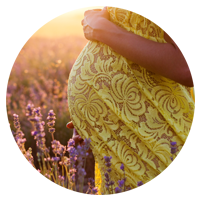 California Surrogacy