Become a Surrogate in Ontario
Boutique Surrogacy Agency Based in Northern California
We connect surrogates with intended parents in Roseville, Sacramento, the San Francisco Bay Area, Los Angeles area and beyond
Become a Surrogate in Ontario, California
City of Ontario, CA
While the area was primarily used for herding and hunting by the Tongva people, the land would later be made hospitable for American farmers. Once purchased in 1881, George and William Chaffey began to make the area–which they would name Ontario—a better place to farm. They engineered a drainage system that brought water from a few foothills to the flatter lands.
This would allow farmers to grow their crops with more ease. It also helped prevent seasonal flooding. Ontario would become known as a model colony. This meant there was a healthy balance between agricultural sectors and urban sectors. They even forbade the manufacturing of alcoholic beverages.
Ontario is known for being a Midwestern city but with the culture of California. One of its biggest employers today is the Ontario International Airport. This airport is the 15th most busy airport in the United States. It handles a lot of cargo transport between Los Angeles and Long Beach.
Currently, Ontario has an estimated population of 181,107. Its population has continued to increase substantially over the past few decades.
With a focus on services and warehousing, some might seek employment opportunities that offer something more meaningful. One kind of employment that is incredibly meaningful is surrogacy. To understand how you can become a surrogate in Ontario, CA, read on!
Benefits of Surrogacy
How does surrogacy in California differ from traditional methods of work? Many surrogates discuss the moment after they give birth to a surrogate baby. They're able to watch the intended parents take their baby into their arms for the first time. It's an incredible moment.
The intended parents who need to find a surrogate are typically those who have nowhere to go. They've tried fertility treatments and other methods of conceiving a baby on their own, and they've constantly been met with failure. Their dream of having a family of their own would have been dashed without the help of the surrogate.
That's why surrogacy in California is so powerful. It gives families the chance to grow their numbers and continue their line for several generations to come. All of that is because of your efforts. You gave them something no one else could.
Emotionally, being a surrogate is very satisfying. Women who work in traditional jobs may not feel the same kind of satisfaction. They're basically performing the same functions every day. Typically, this goes unrecognized.
Surrogates, on the other hand, are able to see the fruits of their labor—literally. As a surrogate, you can change someone's life.
Another benefit of being a surrogate is that you receive incredible healthcare. When you're part of a surrogate agency, part of their job is to help you find a surrogate-friendly health insurance policy. Few insurance policies actually cover surrogates. They may cover a traditional healthy pregnancy, but they won't cover a surrogate.
That coverage is essential for surrogates. It helps ensure that if an emergency occurs, the cost isn't something that the surrogate will have to worry about. As with any healthy pregnancy, you're also going to be required to visit the doctor a lot.
That means you're going to be receiving a lot of wellness checks. This allows you to make sure that you're in the best health possible.
A third benefit is that you have plenty of resources with an agency. You're able to be introduced to other surrogates. It's also not uncommon for surrogates to become friends with their intended parents. Even if those parents live across the country, it's not rare that the surrogate and intended parents forge a close friendship. The experience is an emotional one for everyone involved.
Joining a Surrogacy Agency in Ontario, California
After you have made the decision to become a surrogate in Ontario, California, the next step you should take is to join a surrogate agency. At our surrogate agency, we have a few surrogacy qualifications that you need to meet before you can join us. The same is said of any surrogacy agency in California. Each one has its own qualifications.
For those looking to join our agency, here are a few of our surrogacy qualifications:
To show that you are capable of carrying a healthy pregnancy, you must have had at least one successful birth prior. This means that you didn't have any complications during birth.
In the interest of health, our surrogates must be between the ages of 23 and 38 with a BMI between 19 and 30. We do not accept smokers, alcoholics, or those struggling with drug addictions.
You must be a legal resident of the United States or a legal immigrant.
You must be financially secure without receiving aid from the government.
Finally, you must have a physical and mental evaluation.
If you meet these qualifications, then you're all excellent candidate for our agency. The next step is to apply to us.
Applying to Become a Surrogate
To begin the process of surrogacy, you must fill out our online intake form. This is a quick and simple form to complete.
After it has been processed, you'll be allowed to fill out the official surrogate application form.
Once you've passed that stage, you're in the homestretch. All we need from you is a few documents. The first is a photo of yourself and your family. The second is a bit more difficult. To prove that you have had a successful birth prior to applying with us, you'll need to acquire medical records that detail your hospital visits while you were pregnant. These records can take several months, sometimes, for the hospital to submit to us.
One last piece of documentation that we'll need is a clearance letter from your OBGYN.
Finally, you'll need to have a PAP smear performed.
The Process of Surrogacy in Ontario
After you have been accepted into our agency, you're well on the way to your first surrogate job. To become a surrogate for an intended couple, we'll need to match you. This can sometimes take a few months in order to find the right fit. After that match has been made, however, you'll start the physical process.
Fertility treatments will be the first step. You're going to be receiving an embryo transfer of the embryo that the intended parents make through IVF. Those fertility treatments can take a few months. The intended parents will also be receiving fertility treatments prior to IVF. Once your body is deemed ready for the embryo transfer, the procedure will commence.
Provided that the treatments were successful, the embryo will be recognized and accepted by your body. It will start to help the embryo grow and develop. You're officially pregnant!
Compensation for a Surrogate In Ontario
When you become a surrogate, the emotional experience can be quite satisfying, but you also need monetary compensation, so you can provide for your own family. Luckily, being a surrogate can be a great way to earn extra income without having to take further time away from your family.
At our agency, we offer our surrogates around $50,000 per surrogate job. This amount can be broken up into $4,250 monthly installments. Here's a general breakdown of that compensation:
Base compensation: $40,000
Twins/multiples: $5,000
Monthly allowance: $250
Experienced Surrogate bonus: $5,000
Maternity Clothes: $1,000
Housekeeping: $2,000
There are additional ways to earn greater pay. You may be able to carry multiple children for an intended couple and receive the bonus payment of $5,000. After you completed a surrogate job, you can also be considered an experienced surrogate. This also earns you a bonus of $5,000 for each surrogate job you take moving forward.
The intended parents also pay your spouse for lost wages up to 10 days' worth of work pay should they have to miss work.
With the emotional fulfillment and the incredible compensation, it's clear why more and more women are considering becoming a surrogate in Ontario, CA.
Surrogacy Agency Benefits
Besides compensation, an agency can also help you with other things. For one, once you join an agency, you're assigned to a surrogate attorney. This attorney is there to protect you and ensure that you're not being taken advantage of.
You're also helped with finding and applying for health insurance. Not all health insurance policies cover surrogates. Our agency can help you find a policy that works best for you.
With legal and health care, you can be sure that you'll be safe and at your healthiest.
For those who want to become a surrogate, contact our agency today.
CONTACT US
If you have any questions, please give us a call anytime. Phone: (916) 226-4342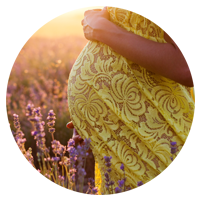 California Surrogacy