Become a Surrogate in Newcastle
Boutique Surrogacy Agency Based in Northern California
We connect surrogates with intended parents in Roseville, Sacramento, the San Francisco Bay Area, Los Angeles area and beyond
Become a Surrogate in , California
City of Newcastle, CA
While Newcastle was in the cradle of the gold rush craze that occurred in California in the 1800s, Newcastle was primarily known for its orchards. It certainly gained some traffic through it because of the gold rush, most of the residents ended up staying due to either the orchards or the railroad system.
In 2010, the census declared that the population of Newcastle stood around 1,224. The bulk of those who live in the area is between the ages of 25 and 44. This area is also knowns for its moderate winters and warm summers.
For those who live in Newcastle, work is typically standard. It has its share of retail shops and restaurants. Yet not everyone feels satisfied working the standard nine-to-five job. Some people want to make an impact, even if they live in a smaller area.
Such people may want to think about surrogacy in California. If you've ever thought of how to become a surrogate or surrogacy in general, then you'll want to read on to find how you can get involved in this incredible experience.
Surrogacy Qualifications
Before you can become a surrogate with a surrogate agency, you first need to meet certain surrogacy qualifications. These are in the hopes of promoting a healthy pregnancy for the surrogate mother and the surrogate baby.
Each surrogacy agency in California has their own qualifications, though many are the same. Here is a list of qualifications for our surrogate agency, Made in the USA Surrogacy.
First, we ask that you are a legal resident in the United States.
A healthy pregnancy is what everyone involved in the process of surrogacy desires. To give that its best shot, we ask our prospective surrogates to be between the ages of 23 and 38. This is the peak time for fertility. It's also when a woman is typically at her healthiest for carrying a baby.
Prospective surrogate mothers should also have a BMI between 19 and 30. They should be nonsmokers and not have any substance abuse problems.
As is common of most agencies, we ask that our surrogate mothers have had at least one successful birth. This means you did not have any complications that arose while giving birth to your child.
Prospective surrogate mothers should be financially secure without receiving aid from the government.
Finally, we ask all of our surrogate mothers to have a physical and mental evaluation performed before joining our agency.
Compensation in Newcastle
If you pass the qualifications, then you may wonder how much you can make after you become a surrogate. Each surrogacy agency in California has its own base rate, but ours is a competitive $50,000. We also offer bonuses and other benefits that you can't get anywhere else. This amount can be broken down into the following categories.
Base compensation: $40,000
Twins/multiples: $5,000
Monthly allowance: $250
Experienced Surrogate bonus: $5,000
Maternity Clothes: $1,000
Housekeeping: $2,000
This isn't a complete list of the financial rewards you can receive either. For example, your spouse can also earn work pay of up to 10 days should they have to miss work to take care of you. You can also earn more money as an experienced surrogate. Finally, if the intended parents want a set of twins or multiple children, then you can also receive a bonus for that.
Besides monetary compensation, some surrogate mothers also find that the work is emotionally satisfying. Too often, people end up in jobs that will afford them money, but it doesn't make them feel good. They don't impact the world. Becoming a surrogate provides that feeling. Surrogate mothers are giving intended parents the ability to be a parent. This is something that would have been denied to them otherwise. You're literally changing their world by being a surrogate for them.
Steps on How to Become a Surrogate in Newcastle
If earning financial and emotional rewards sounds great to you, then you're ready to learn about the steps to become a surrogate. With our surrogate agency, we first ask that you begin the process of surrogacy by filling out our online intake form. This is to help us understand whether or not you meet our criteria.
Once that has been completed, you'll be able to fill out the official surrogate application form. We often have an agency coordinator assigned to you to help with the application process if you need their help.
While the application is being processed, it's a good time to start pulling together the paperwork that we'll need from you. The biggest of these is your medical records detailing your pregnancy and hospital visits. Not only does this show us that you had a healthy pregnancy, but it also proves your successful birth. This step can take some time. Some women have had to wait up to six months for their records to be collected and sent to them. Because of this lengthy time, we often recommend that surrogates thinking about surrogacy in California start putting together their medical records sooner rather than later.
Besides medical records, we'll also need photos of your family and a clearance letter from your OGBYN.
Finally, you'll need to have a PAP smear performed within a year of applying with us.
Once those steps have been completed, we'll be all too happy to accept you into our ranks as a surrogate mother. We'll begin the process of matching you with an intended couple right away.
Physical Process
After meeting with your intended parents and a surrogate attorney to complete the surrogacy agreement, you'll get started with the physical part of the process. Immediately, you'll be taken in for fertility treatments. These are designed to help make the embryo transfer more successful. The intended parents will also be receiving fertility treatments in order to make the IVF part of the process successful.
During IVF, the egg and sperm cells are collected from the donor parents and placed in a petri dish. With the sperm able to reach the egg cells more easily, the embryo becomes fertilized. Once your body is prepared and deemed ready for the embryo transfer, it is placed in your uterus.
If everything goes well, the embryo will be accepted by your body and start to grow. If not, then another embryo may need to be made while you undergo further fertility treatments.
With the embryo successfully transplanted, it will start to grow into a baby. You'll be pregnant. Being a surrogate in Newcastle can be easy at this point. You're basically able to do what you did before.
You may choose to return to work. You may choose to stay at home. Just keep in mind that you're going to be visiting a lot of doctors and the intended parents to make them a part of the pregnancy process.
After nine months, it will be time to give birth. The technique for birthing is decided beforehand with the birth plan devised with the surrogate attorney and the intended parents. It's most often a C-Section, though sometimes natural births are used as well.
For many surrogates, this is the best part of the experience. They're able to watch the intended parents hold their own baby for the first time. It's an incredibly emotional and rewarding experience.
Yet when it's over, you're able to rest and recover. You can focus your time and energy on your own family. You may choose to stay in contact with the intended parents and the baby. Or you may choose to sign up for another surrogate experience.
Joining an Agency
Clearly, being a surrogate can be an incredible journey. It pays you well and you can be part of a miracle. For those who are new to the idea of becoming a surrogate, you may wonder what the point of an agency is. Is it worth it to join an agency?
The answer is overwhelmingly in the affirmative. An agency can help you reach intended parents that might not have been accessible to you before. With a broader net to choose from, you're likely to find intended parents just that much faster.
An agency can also help you acquire an attorney and surrogate-friendly health insurance. Both of these can protect you. The latter is mandatory. Check out our surrogate agency today and get started with becoming a surrogate.
CONTACT US
If you have any questions, please give us a call anytime. Phone: (916) 226-4342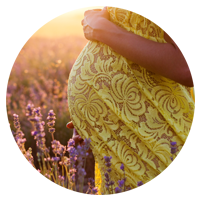 California Surrogacy