Become a Surrogate in Manteca
Boutique Surrogacy Agency Based in Northern California
We connect surrogates with intended parents in Roseville, Sacramento, the San Francisco Bay Area, Los Angeles area and beyond
Become a Surrogate in Manteca, California
City of Manteca, CA
A running joke among the residents of Manteca is its name. While the original settlers wished it to be called Cowell, that name was already taken by a nearby area. Instead, they chose Manteca. In the Spanish language, however, the name 'Manteca' translates to lard. This tickled the residents and the name has stuck since.
Agriculture is the main industry in Manteca, California. Yet this area also calls itself the 'Family City.' It's conveniently located to some of the larger cities in the area. It's also connected to other cities due to its local railroad line. Due to its close proximity, many families have made Manteca their home. It offers affordable housing and a chance to get away from the bustle of the city and work.
Manteca has also devoted time and effort to memorialize veterans. It holds an annual celebration known as Not Forgotten Memorial Day Event that commemorates veterans. It's the largest veteran's event in the West Coast.
In 2018, the established population was 81,592 people. The median household income sits around $46,677.
Manteca also boasts numerous schools for its many families.
Some of these couples, however, may discover that they're unable to have a child of their own. Fertility problems may make traditional pregnancy a dream. You can help those parents by becoming a surrogate. If you're ever wondered how you can become a surrogate in Manteca, then we can make it easy. Here's a general overview of surrogacy in California and how you can be part of the incredible experience.
What is Surrogacy?
How does gestational surrogacy work? The process of surrogacy, at least in terms of the physical aspect of it, begins with IVF and an embryo transfer. Intended parents may not be able to conceive for numerous reasons. The woman may have a blockage in her fallopian tube that keeps the egg from dropping into her uterus or many other forms of infertility. It also might block the sperm from reaching the egg. Her uterus may also be too scarred for any number of reasons to carry a child full-term. In the case of men, his sperm cells may be too weak or slow. They could be immobile.
Whatever the reason may be, conceiving traditionally isn't possible for them. They require IVF. In-vitro fertilization is a process in which a woman's eggs and a man's sperm is donated. Those cells are placed in a petri dish where they can easily reach one another. The sperm fertilizes the egg cell and forms an embryo.
The surrogate takes that embryo during a process called an embryo transfer. It is placed either in her fallopian tube or in her uterus. From there, she hopefully maintains a healthy pregnancy until it's time to give birth. At the birth, depending on what is agreed to in the birth plan, the baby is delivered and handed to the intended parents.
From there, the surrogate is able to return to her normal life or sign up for another bout of surrogacy with a surrogate agency after she recovers.
Why might you want to become a surrogate in Manteca? Here a few reasons.
Benefits of Being a Surrogate
For many women, they enjoy the ability to make money outside of their own income without taking on an actual second job. With surrogacy in California, you're able to be a surrogate, earn money, and still go to work and do everything you would do normally. It's like having a second job without actually having a second job.
Other surrogates discuss the close friendships that they've made through the experience. Many become close friends with their intended parents. Others make close friends with other surrogates they've made through the surrogate agency or outside of the agency. It can be a wonderful chance to meet new people and become an important part of their lives.
Another benefit of being a surrogate is that it gives you the chance to do something wonderful for someone else. While you're still paid for your service, you're also giving a set of parents the ability to be a parent to their own flesh and blood. This is something they wouldn't have been able to do without you.
For those who enjoyed the wonder of pregnancy, you can become a surrogate and enjoy the incredible experience again. Except for this time, you don't have to worry about another mouth to feed at the end of it.
Surrogacy Qualifications
Before you can join a surrogacy agency in California, you need to pass their surrogacy qualifications. These are put into place to help ensure that the surrogates that are being put towards the intended parents are those that are fit and healthy. A healthy pregnancy is vital for many parents because they don't have that many eggs or sperm cells to donate all the time. They only have a few chances of having a baby.
For our surrogacy agency in California, we ask for the following criteria.
First, you must be a legal resident of the United States or a legal immigrant.
You must also have had a healthy pregnancy and a successful birth in the past.
In regards to health, we ask that those who want to become a surrogate with us are between the ages of 23 and 38. They must also have a BMI between 19 and 30. Finally, we ask that they and their partners are non-smokers, do not abuse alcohol, and have no drug addictions.
Additionally, prospective surrogate mothers should be financially secure and pass a physical and mental evaluation.
Compensation
How much can you make when you become a surrogate in Manteca? At our agency, we offer generous compensation that rests around $50,000. It's possible to go beyond this amount, too. Considering that this amount is above the median household income in Manteca, that can be a substantial investment for a family. You can easily put it towards the future of your children in regards to their college funding. Or you can make home improvements that can help it sell higher in the future. You may even choose to save it for a rainy day.
Monthly installments are usually around $4,250. You can also expect some of the following categories to receive funding as well as understand how the breakdown occurs. For a full list of expenses, you can visit our website.
Base compensation: $40,000
Twins/multiples: $5,000
Monthly allowance: $250
Experienced Surrogate bonus: $5,000
Maternity Clothes: $1,000
Housekeeping: $2,000
The Process of Surrogacy
While you've had a general overview of the physical part of being a surrogate, there are still steps you need to take before you can begin that aspect. The first is to actually join an agency. At our agency, we have the following steps that need to be performed in order to join our ranks.
The first is to fill out an online intake form. This is to help us determine whether or not you meet our qualifications.
Provided that you do, you're able to then fill out the official surrogate application form. We provide an agent coordinator to help you through the process if you need them. Once accepted into the agency, we'll also assign you a case manager who can help make the process even easier. They'll inform you of any appointments that you need to attend, any paperwork that you need to submit, and just check in to make sure that everything is going okay.
While the application is being reviewed, you can submit paperwork to us. We'll need photos of your family and a clearance letter from your OBGYN. Perhaps the hardest set of documents to receive–at least in a timely fashion–is your medical records. Because it can take up to six months for those documents to be issued, you'll want to get that process started as quickly as possible. We need records detailing your pregnancy and the hospital visits you had while pregnant.
One final step that we need you to take before you join us is to have a PAP smear procedure performed.
Join Us Today
Manteca is a 'Family City.' Yet not all of its residents are able to start a family. You can be the person who completely changes that fact for them. You can be a miracle worker. By joining our agency today, we can help you find intended parents who are in need of your services. Start changing lives today by contacting us or visiting our website.
CONTACT US
If you have any questions, please give us a call anytime. Phone: (916) 226-4342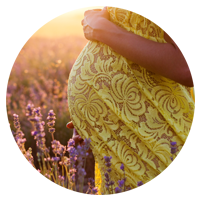 California Surrogacy