Become a Surrogate in Lincoln
Boutique Surrogacy Agency Based in Northern California
We connect surrogates with intended parents in Roseville, Sacramento, the San Francisco Bay Area, Los Angeles area and beyond
Become a Surrogate in Lincoln, California
City of Lincoln, CA
While Lincoln first grew in population due to the railroad system slowly being stretched throughout California, it was the discovery of rich clay that would make it known throughout the state. Lincoln is famous for its pottery. Yet it's also seen a lot of development due to the expanding suburbs outside of the Sacramento area.
In 2018, there was an estimated population of around 47,978 people. Recently, Lincoln has risen in popularity due to its opening of the Thunder Valley Casino Resort. This was the first casino to open in the Sacramento area.
While many couples flock to the casino to try their luck, other couples aren't quite so lucky in terms of fertility. They're struggling to conceive a child of their own. They need to help of surrogacy in California. If you live in Lincoln, CA, then you might be the answer to their prayers by becoming a surrogate in Lincoln.
Surrogacy can be an effective solution for couples who are unable to carry a child of their own. For surrogate mothers, the experience can be both rewarding and lucrative. If you're curious about how to become a surrogate in Lincoln, read on to find out all about it.
Time and Energy
One of the first aspects that you'll need to know about surrogacy in California is that it's a lengthy process. It can take a year to two years for a single surrogate journey to be completed. This is because it can take time for a surrogate to be matched with an intended couple. It also takes time for beginner surrogates to get their medical records put into place. Finally, pregnancy and recovery eat up a good chunk of time, too. Pregnancy, alone, is nine months.
For surrogates who want to receive the bulk of their money quickly, this may not be the opportunity for you. For those who prefer regular installments of sizable portions and want to give parents their chance at parenthood, then you might be the perfect candidate for a surrogacy agency in California.
Besides time, you can expect to spend a lot of energy on the process of surrogacy. You'll need to visit fertility clinics, doctors, the intended parents, and focus on providing a healthy pregnancy for the growing child inside of you. That's all on top of your own motherly duties and work if you choose to continue to work while being a surrogate.
Surrogacy isn't for everyone. However, if you think that you're capable of providing a healthy pregnancy and want to give parents their shot at parenthood, then read on to find out if you're qualified.
Surrogacy Qualifications
While each surrogacy agency in California has its own set of surrogacy qualifications, here is a lot of ours. At Made in the USA Surrogacy, we focus on the health of the surrogate mother and the child. We also want the process to be as easy and smooth as possible. In order to join our surrogate agency, we ask that you meet the following criteria.
First, you must be a legal resident of the United States.
In regards to health, we want our surrogate mothers to be between the ages of 23 and 38 with a BMI between 19 and 30. Because smoking and drugs can negatively impact a healthy pregnancy, you must be a nonsmoker and free of any substance abuse problems and pass a drug test.
To prove that you are capable of carrying a baby successfully, you must have had at least one successful birth before joining us. Medical documentation will be required to prove this.
We ask that our surrogate mothers are financially secure.
Finally, you must have a physical and mental evaluation performed prior to joining the agency.
Compensation
Is all of this work worth it? For many surrogates, the real reward comes in watching the intended parents as they hold their baby for the first time. Yet you've devoted a good portion of your year to carrying that baby. Emotional rewards aren't enough.
As such, you can find a generous compensation amount at a surrogate agency. Each agency offers its own base compensation rate along with benefits. At our agency, we offer our surrogate mothers' compensation around $50,000. It is possible to make more than this amount as well.
You can see a general breakdown of this amount below:
Base compensation: $40,000
Twins/multiples: $5,000
Monthly allowance: $250
Experienced Surrogate bonus: $5,000
Maternity Clothes: $1,000
Housekeeping: $2,000
You may also be eligible for other bonuses and monetary rewards in Lincoln. Your spouse might also be able to receive work pay of up to 10 days if they have to miss work in order to help you. Experienced surrogates also receive a bonus. So, after you've completed a single surrogate journey, you can start up with another one and receive bonus pay for being experienced.
Clearly, you can make a good amount for being a surrogate in Lincoln. That's easily enough to put away for a college fund for your own children. It can be a sizable down payment on a new house. It could buy you a new car entirely. Or it can be a great cushion for an emergency fund. All you had to do was carry a child for another couple.
How to Become a Surrogate in Lincoln
If you meet the qualifications listed above and are interested in making money as a surrogate, then you're ready to begin the process of surrogacy. It starts with joining up with our agency. We have a few steps that you need to complete before you join our other surrogate mothers.
The initial step to take is to complete the online intake form. This just helps us see if you pass our criteria.
Once that checks out, you'll be contacted by an agency coordinator to help you fill out the official surrogate application form.
It's also a good idea to start collecting the paperwork we'll need from you by this point. Some surrogate mothers even start acquiring that paperwork before they apply with us. The paperwork that you'll need is medical documentation and records of your pregnancy and the hospital visits you had while pregnant. It's basically proof that you had a successful birth. You'll also need to send us photos of your family and a clearance letter from your OBGYN.
In order to become a surrogate with us, you'll also need to have a PAP smear performed within a year of applying with us.
The Agreement with a Surrogate Attorney
After completing all of the steps above, we'll help you find a surrogate attorney. This is an important step because the attorney is there to ensure that your health is considered when planning for the birth plan and other aspects of the pregnancy. We don't want you to have to do something that you are uncomfortable with. The surrogate attorney acts as your go-between to establish an agreement with the intended parents.
Once the agreement has been made, you're free to begin fertility treatments.
IVF and Embryo Transfer
The fertility treatments that you'll be receiving are to help with the embryo transfer. This is the process in which the embryo that is created during IVF from the parents is planted inside of your body. If the treatments do their job, your body should easily accept the embryo as its own. You'll become pregnant. If the treatments were not successful, then you may need to undergo some more time before the embryo can be accepted by your body.
The process is quite easy and simple. You'll be laying back while the embryo is inserted either into your uterus or your fallopian tube.
Pregnancy and Birth
Once the embryo is dividing and growing within you, you're officially pregnant. Many women choose to continue to work while pregnant. You can do the same or you can take the time to spend on taking care of the baby. You'll be receiving roughly $4,250 a month while you're a surrogate with the intended parents.
While pregnant, you have become a surrogate mother in truth. You'll continue to nurture the baby until its birth. At that time, you will follow the birth plan that was agreed to through the surrogate attorney. The baby will be delivered to the intended parents, and you'll be able to rest.
If you want to become a surrogate in Lincoln, CA, then you can get started today by contacting our surrogate agency.
CONTACT US
If you have any questions, please give us a call anytime. Phone: (916) 226-4342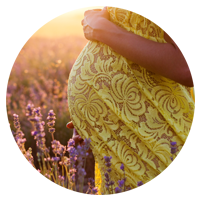 California Surrogacy