Become a Surrogate in Inglewood
Boutique Surrogacy Agency Based in Northern California
We connect surrogates with intended parents in Roseville, Sacramento, the San Francisco Bay Area, Los Angeles area and beyond
Become a Surrogate in Inglewood, California
City of Inglewood, CA
Home to the Los Angeles Rams, Inglewood has developed a great deal since its simple time as a ranch. Daniel Freeman purchased the land from a rancher in the late 1800s. He created the Centinela-Inglewood Land Company and soon began to develop the area into a town.
One of the biggest pulls to the area would be the Hollywood Park Racetrack. Even today, this racetrack is one of the few premier horse race tracks in America. The city of Inglewood won All-America City both in 1989 and in 2009.
While the demographics of the area were primarily Caucasian at the beginning of its founding, the city has since seen a diverse growth in its population. Both African Americans and Hispanics have made Inglewood their home and brought to it a culture that makes the city unique and inspiring.
There are quite a few landmarks in Inglewood that tourists regularly come to see. The first is known as the Forum. It was designed to look like the Ancient Roman Forum. Since its opening, it has held numerous concerts in its arena. Even the likes of Elvis Presley have performed inside of the Forum.
Another great landmark that Inglewood possesses is Randy's Donuts. Built as a nod towards the 1920s architectural design where products were incorporated into the building, this restaurant has been used in several movies and TV Shows.
Currently, Inglewood has an estimated population of 109,419 people. If you live in Inglewood, California, and you'd like a meaningful way to earn money, then you might want to consider surrogacy.
Commitments for Surrogacy in Inglewood
If you're toying with the idea of how to become a surrogate in Inglewood, California, then you should be aware of the kind of commitments that you need to make. While being a surrogate is an incredible journey unlike anything else, it does require some form of sacrifice on your part.
Primarily, it costs you time. The process of surrogacy is a long one. Most surrogates spend anywhere from a year to two years on a single surrogate job. A lot of factors can add to that time.
You'll need to find a surrogate agency, for example. The application process can sometimes take a few months to complete. That's primarily because you have to wait for your medical records that detail a previous pregnancy that you've had to be submitted to them.
There's also a waiting period in which our surrogacy agency in California is matching you with intended parents. This process can take anywhere from a single month to a few months after you are accepted as a surrogate mother.
Once you get started with the process of surrogacy, you'll have a month or even a few months in which you have to sit through the fertility treatments for the embryo transfer. You'll also be waiting for the intended parents who are also taking fertility treatments for IVF. If either IVF or the embryo transfer doesn't work, then you're back at the beginning with more fertility treatments.
After you finally become pregnant with the surrogate baby, you have nine months in which it grows and develops. That's nine months that you have to mind what you're eating and doing to ensure you have a healthy pregnancy.
Clearly, there is a lot of time required for a single surrogate job. However, when you become a surrogate, you'll find that the experience is worth the time and effort.
Before You Become a Surrogate in Inglewood, CA
A few steps to take before you start the process of becoming a surrogate is to speak with your family. Primarily, you'll want to make sure that your spouse is ready to be supportive. You're going to need their help through this healthy pregnancy just like you needed their help for your own pregnancy.
For those with older children, you'll also want to explain the situation to them. This can be a great learning opportunity for them.
Finally, you'll also need to check with your workplace. While they may have given you benefits and time off for your own pregnancy, they might have different rules for those who are surrogates. It's a good idea to understand what your rights are at your workplace. You can even decide to keep your employment altogether as you will receive surrogate compensation for loss of wages when out on appointments as well as lost wages for your spouse.
Joining a Surrogate Agency
In order to become a surrogate, the easiest way forward is to join a surrogacy agency in California. Our agency, Made in the USA Surrogacy, offers our surrogates competitive compensation and other great benefits. Before you can join us, however, you need to pass the surrogacy qualifications that we have listed.
All agencies have their own surrogacy qualifications, but they are largely similar to the following.
You must be a legal resident of the United States or a legal immigrant.
You must have had a prior pregnancy. This healthy pregnancy should have been successful. That means that you were able to carry and give birth to a child without difficulty.
Prospective surrogates must be between the ages of 23 and 38. They must also have a BMI between 19 and 30.
Our surrogates must be drug-free, nonsmokers, and are non-alcoholics.
You must be financially secure.
Finally, we ask that you have a physical and mental evaluation performed.
Compensation for Surrogacy in Inglewood, CA
Surrogacy in California has its benefits. One of those is compensation- you are compensated greater than surrogates in other states. After you become a surrogate and are matched with intended parents, you can expect to make around $50,000.
At our surrogacy agency, we also offer additional benefits. You can see a general breakdown below:
Base compensation: $40,000
Twins/multiples: $5,000
Monthly allowance: $250
Experienced Surrogate bonus: $5,000
Maternity Clothes: $1,000
Housekeeping: $2,000
Generally, surrogate mothers can expect to have a monthly payment of $4,250. For some surrogate mothers, that amount exceeds what they currently make at their typical job. It's also possible to earn more should the intended parents wish you to carry multiples.
After you have served as a surrogate before, you can also become known as an experienced surrogate. This grants you an additional bonus. Intended parents may also be more likely to use your services in the future because they'll feel more comfortable with someone who has been through it all before.
Finally, we also offer your spouse up to 10 days' worth of work pay. In the event that they have to miss work to take care of you or bring you to an appointment, we can substitute their pay.
For further information about our compensation, you can check it out on our website.
Steps to Joining a Surrogacy Agency in California
Surrogacy in California is made easier when you join an agency. They do the bulk of the heavy-lifting for you. In order to join our agency, you'll need to perform the following steps.
The first is to fill out the online intake form. This form shows us that you pass the qualifications that we have listed.
The second is to then fill out the official surrogate application form. If you have problems with this form, we have an agency coordinator who can assist you. A coordinator will also be assigned to you when you receive a job. They'll help remind you of encroaching appointments as well as touch base with you to ensure that you're progressing well.
With the application filled out and submitted, you'll need to send us photos of yourself and your family. These will be used on the website and shown to the intended parents.
To show that you have had a successful pregnancy in the past, you'll need to get together the medical records that go over your hospital visits and the birth. This process can take sometimes up to six months, so you'll want to speak with your doctor and hospital as soon as possible.
We also require a clearance letter from your OBGYN.
Finally, you should have a PAP smear performed within a year of applying with us.
Once those steps are completed, you'll be accepted into the agency. Our resources are yours to utilize. We'll be able to connect you with a surrogate attorney and surrogate health insurance.
Both of these are benefits that you wouldn't be able to easily acquire if you were attempting to be a surrogate on your own. An attorney can ensure you're legally protected while the insurance will help cover your expenses.
If you are interested in being a surrogate in Inglewood, contact our agency today to get started.
CONTACT US
If you have any questions, please give us a call anytime. Phone: (916) 226-4342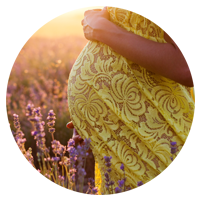 California Surrogacy