Become a Surrogate in Glendale
Boutique Surrogacy Agency Based in Northern California
We connect surrogates with intended parents in Roseville, Sacramento, the San Francisco Bay Area, Los Angeles area and beyond
Become a Surrogate in Glendale, California
City of Glendale, CA
Glendale is known for many things. Locals likely think of it as a suburb of Los Angeles. Since the city only rests eight miles from Los Angeles, this is quite accurate. However, there are also little facts of Glendale that others may not know.
It was home to the Grand Central Airport which became one of the first most important airports in America. It was also where Charles Lindbergh began the first transcontinental commercial flight. This airport would also offer many employment opportunities for the residents of Glendale until it was eventually closed down.
Other historical origins in Glendale are the first Big Boy chains and Baskin-Robbins ice cream chains. Both first opened in Glendale. Big Boy's first opened its doors in 1936. Baskin-Robbins would open its doors in 1945. Eventually, both would spread across the country.
An interesting note about Glendale's public library is that it actually contains the largest collection of books on cats. It boasts over 20,000 volumes.
Nowadays, Glendale has become the seat of animation for the Walt Disney Corporation. The headquarters for Imagineering is also in Glendale.
DreamWorks also has its headquarters in Glendale.
With such a thriving population and diverse employment opportunities, another to add to the mix is surrogacy. For women who have had children before, becoming a surrogate in Glendale, California, could be a great opportunity.
To learn about how to become a surrogate in Glendale, read on!
Becoming a Surrogate in Glendale, California
If you've never considered surrogacy before, then it's important to know a few things up front. The first is that it's going to take a lot of time. You don't simply sign a contract in a day and then rush off for an embryo transfer the following day. There are a lot of steps between.
Not everyone can become a surrogate either. Because a healthy pregnancy is valued, surrogate mothers have to be healthy and have to had a child before.
There are a serious time and energy commitment that you need to think about before deciding to try surrogacy in California. Most surrogate jobs take anywhere from a year to two years to complete. This is because the pregnancy, itself, is nine months long. Yet you also have to undergo fertility treatments beforehand, be assigned to a couple, and then recover after birth.
If you don't think that you can give at least a year to the job, then surrogacy in California may not be for you.
You also have to meet with surrogacy qualifications. These are listed below for those who wish to join our surrogate agency, Made in the USA Surrogacy.
Surrogacy Qualifications
In order to become a surrogate with us, you must be a legal resident or citizen of the United States. Legal immigrants are also accepted into our agency.
To ensure you can offer a healthy pregnancy, you must have had at least one successful birth prior to applying with us. We'll require medical records later to prove that the pregnancy and birth were both successful. While we do accept women who have had miscarriages as well, it is paramount that you have had at least one successful birth.
In the effort to promote a healthy pregnancy, we ask that our surrogate mothers are between the ages of 23 and 38. Along with that, they must be nonsmokers, stray away from drinking problems and drug habits, and that they have a BMI between 19 and 30.
To show that you are going to be able to take care of the baby in your womb and provide it with the diet that it needs, you must be financially secure. This means that your household isn't receiving financial assistance from the government.
Finally, we ask that our prospective surrogates undergo both a physical and mental evaluation.
Compensation in Glendale
While each surrogate agency provides its own compensation package and benefits, ours is quite competitive. We like to show you what you can possibly make right from the start. Transparency is our main focus when it comes to being a surrogate.
At our surrogacy agency in California, you can expect to make around $50,000. Some of the expenses that will be paid for are given below:
Base compensation: $40,000
Twins/multiples: $5,000
Monthly allowance: $250
Experienced Surrogate bonus: $5,000
Maternity Clothes: $1,000
Housekeeping: $2,000
Clearly, there are a few ways that you can make more money. After you go through one surrogate job with us, you're considered an experienced surrogate. This gives you a bonus that is applied to the next surrogate job that you undertake.
If an intended couple wants to have twins, triplets, or a form of multiple children, then you can also receive a bonus.
Finally, we also offer compensation for your spouse. In the event that they have to miss work, they're able to receive up to 10 day's worth of missed work pay.
Besides monetary rewards, those that become a surrogate often talk about the rewards of the experience itself. Many find that they create new friends because of a surrogacy agency in California.
Through it, they were able to meet other surrogates who helped them through the job. They offered advice, support, and an empathetic ear. Surrogates often find friends in the intended couple that they're helping. Because the experience is so emotional for everyone involved, friendships naturally form.
You may find that you have a whole new friend group just waiting to meet you.
Emotional satisfaction is another thing that surrogates report experiencing thanks to being a surrogate. Anyone can work a normal job. Few can give a couple the chance to have a baby of their own.
Steps to Become a Surrogate
Before you can become a surrogate with our agency, there are a few steps that you need to take. The process of surrogacy begins by filling out our online intake form. This will help us see whether or not you pass our qualifications.
Once that is finished, you'll be allowed to fill out the official surrogate application form. If you have any questions, an agency coordinator will be available to assist you.
You'll also need to give us a few documents pertaining to your medical background. These records can take time to receive, so you'll want to put in the order for them quickly. We'll also need a photo of your family and a clearance letter from your OBGYN.
Finally, you'll also need a PAP smear to be performed within a year of applying with us.
The Process of Surrogacy
After you've been assigned to an intended couple, the physical process begins. The couple will get started with IVF or in-vitro fertilization. IVF is the process in which a sample of their eggs and sperm are taken and placed in a petri dish. In that dish, the sperm cell can easily find the egg cell and fertilize it. If it's successful, an embryo will form.
During that process, you'll be given fertility treatments to help make the embryo transfer successful. This process can sometimes take several months. Your body has to be regulated. This helps make it think it's pregnant by the time the embryo is placed inside of your womb.
There may be a few instances in which the embryo is not accepted by your body. That simply means that you require further fertility treatments. The embryo may have also been too weak or was diseased. Another attempt will be made until the embryo is successfully accepted by your body.
As it divides and grows, you'll be responsible for its health. You'll need to take prenatal vitamins and other beneficial vitamins to help keep the baby healthy and strong.
Besides looking after the baby, your life is essentially your own. This is what makes being a surrogate in Glendale, California such a great opportunity. You're still able to return to your work even while carrying the baby. You don't have to sacrifice your own personal career goals while helping another family with their dream.
Instead, you can earn around $50,000 while still working your normal job and essentially not altering your lifestyle overmuch. For those who think they're too busy to become a surrogate, that isn't the case.
Aside from the appointments and fertility treatments, the nine months of pregnancy are essentially the same kind of experience you had when carrying your own child.
CONTACT US
If you have any questions, please give us a call anytime. Phone: (916) 226-4342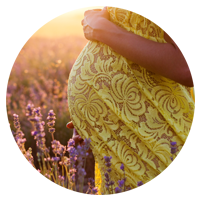 California Surrogacy