Become a Surrogate in Fullerton
Boutique Surrogacy Agency Based in Northern California
We connect surrogates with intended parents in Roseville, Sacramento, the San Francisco Bay Area, Los Angeles area and beyond
Become a Surrogate in Fullerton, California
City of Fullerton, CA
A lot of has come out of Fullerton, California. Known for its citrus, the city can also boast a claim of being the birthplace of the electric guitar.
Before all of that, Fullerton was actually occupied by sabretooth tigers and mammoths in pre-historic times. Once the pre-historic animals died off and several centuries passed, the Spanish moved through the area.
It would eventually become a ranch that was slowly sold off to traveling Americans looking to be part of the Gold Rush in California. When the railroad was looking to expand into the region, a portion of the land was negotiated with George H. Fullerton. His company was a subsidiary of the Santa Fe railway. Fullerton agreed to the negotiations, and the railway was brought close to the townsite of what would be known as Fullerton.
Eventually, farmers would migrate to the area to start growing citrus and avocados. Petroleum drilling would also bring more work to the area. Fullerton College was also constructed and opened. Eventually, the University of California, Fullerton would also open its doors in the area. The city has become a thriving family and college town, molded together by wonderful people who love the area and it's closeness to the cities of Los Angeles and Beverly Hills, California.
As the area turned towards food manufacturing instead of production, more companies began to erect in the growing city. One of those would be the makers of the famous "Hawaiian Punch" brand.
Leo Fender, a resident of Fullerton, would also go on to perfect his design called the Fender Telecaster. This guitar would later be used by the greats like Bruce Springsteen, Waylon Jennings, Jimmy Page, Kurt Cobain, and many others.
Today, Fullerton has a thriving music scene. Many hardcore punk bands found their beginnings in Fullerton. The area also has a popular and beloved theater scene.
Currently, Fullerton has an estimated population of 139, 640 people.
All sorts of people have made Fullerton their home. Some of those people may be struggling to start families of their own. Fertility has slowly been declining over the years. If you're a woman who has had a successful and healthy pregnancy in the past, then you could be an excellent candidate for surrogacy. Through a surrogate agency such as ours in in California, you could actually help those couples have a baby of their own. This article will explain how.
Surrogacy in Fullerton, California
For those who have never considered surrogacy before, it involves the process of carrying another couple's baby and giving birth to it. The process of surrogacy can take anywhere from a year to two years on a single surrogate match with intended parents. That sort of time commitment isn't for everyone, but it comes with extraordinary rewards.
As a surrogate mother, you're able to help parents who are struggling to conceive on their own. They may be at their wit's end. They may even believe that they'll never be able to have a child of their own. You can help them grow their family and provide them with a safe place to grow their child, so they can have new and exciting memories with that baby.
The process that is used for becoming pregnant is IVF and an embryo transfer. During this process, the intended parents receive fertility treatments to boost their fertility as much as possible. Their egg and sperm cells are collected in a sample and placed in a petri dish.
The cells have an easier time of finding one another and become fertilized. The result is an embryo. As the surrogate, you'll be receiving fertility treatments for the embryo transfer. A specialist will take the fertilized embryo and carefully insert it inside of you.
Thanks to the fertility medications given to you by the treating fertility clinic,  your body should believe that the embryo is yours and start to produce the nutrients and hormones that are appropriate for a healthy pregnancy. The embryo will start to grow and develop and form into a fetus. You'll be responsible for helping the baby grow and protecting it while it develops.
At the end of nine months, you'll give birth to the baby. It will be handed over to its parents, and you'll be done with the process.
Surrogacy in California can be rewarding and life-changing. Many surrogates find the act of providing intended parents with their own baby to be emotionally satisfying. It isn't a job that many can do. You're also changing someone's life forever.
Compensation for Surrogates in Fullerton, California
If you're a student at the University of California State Fullerton, chances are you are worried about making your school payments. It will then be a great benefit for you to learn about becoming a surrogate and you will be amazed at the ability for you to go to school, while still being a surrogate. You can also be paid when you become a surrogate through a surrogate agency. The price that you receive varies from agency to agency. Yet you can also get paid more when working with a surrogacy agency in California as opposed to trying to do it on your own. In that instance, you're more or less subject to the will of the intended parents. They likely won't want to pay you top dollar if they can help it. Nor will you likely get the benefit of having surrogate health insurance to cover the medical expenses.
At our surrogate agency, Made in the USA Surrogacy, you can expect to make around $50,000. That's usually broken up into monthly installments of $4,250. A general breakdown of this amount is given below:
Base compensation: $40,000
Twins/multiples: $5,000
Monthly allowance: $250
Experienced Surrogate bonus: $5,000
Maternity Clothes: $1,000
Housekeeping: $2,000
As shown above, we also offer bonuses to our surrogates. Should an intended couple want you to carry twins or multiples, then you will receive a bonus. This is a perk that you likely wouldn't receive outside of a surrogacy agency in California. We also offer experienced surrogates a bonus.
Again, this is a monetary bonus that you wouldn't likely be able to use as a freelance surrogate. Intended parents who are looking for freelance surrogates want the cheapest ones possible. You may become a surrogate who is experienced, but you won't be able to raise your price to reflect that.
Finally, we also offer some payment towards your spouse as well. If they have to miss work, we can cover up to 10 days' worth of work pay.
Surrogacy Qualifications
Before you can join an agency, you have to meet with their surrogacy qualifications. Intended parents want healthy surrogates to carry their babies. Your health is vital to the success of pregnancy and birth. We also want to make sure that you're safe throughout the process of surrogacy.
To see if you're a good candidate for our agency, make sure that you meet the qualifications below:
To become a surrogate with our agency, you must be a legal resident of the United States. However, we also accept legal immigrants.
You must have had a successful pregnancy and birth prior to joining us. This shows that you are capable of having a healthy pregnancy.
Surrogates must be financially secure and pass a physical and mental evaluation.
Prospective surrogates must be between the ages of 23 and 38 with a BMI between 19 and 30.
You cannot be a smoker, abuse alcohol, or abuse drugs.
How to Become a Surrogate in Fullerton, CA
If you surpass those qualifications, then you could be an excellent candidate for becoming a surrogate with our agency. In order to get started with that process, you need to first fill out the online intake form. After that has been processed, you'll be allowed to take the official surrogate application form and fill it out.
While you're waiting for that to be reviewed, you'll also need to send us some documents. Photos of yourself and your family will be required. As will a clearance letter from your OBGYN.
Perhaps most importantly are your medical documents. Before you can be matched with your intended parents and IVF can begin, you need to submit medical records that cover your hospital visits while you were pregnant. These records show that you had a healthy pregnancy and are capable of carrying a child successfully.
Sometimes acquiring these records can take up to six months. It's critical that you contact your hospital as soon as possible to have them collect those records and send them to us.
One last step that you need to take prior to joining us is to have a PAP smear performed.
Steps From There
After you have submitted all of those documents, you'll be accepted into the agency. You'll be able to join other surrogates in providing an incredible experience for a struggling couple.
We'll do the heavy-lifting from there. We'll help you find intended parents, organize your appointments, and provide you with support.
CONTACT US
If you have any questions, please give us a call anytime. Phone: (916) 226-4342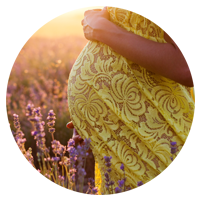 California Surrogacy