Become a Surrogate in Fairfield, CA
Boutique Surrogacy Agency Based in Northern California
We connect surrogate mothers with intended parents in Roseville, Sacramento, the San Francisco Bay Area, Los Angeles area and beyond
Become a Surrogate in Fairfield, California
Surrogacy in Fairfield
If you're thinking about how to become a surrogate in Fairfield, California, you don't need to look any further. Made in the USA Surrogacy is a California surrogacy agency that locates local families who need your help! Being located in Fairfield is a great thing for your potential surrogacy journey. You are close to the Bay Area, where most of our Intended Parents' IVF clinics are located. If location is important to you, getting to know your Intended Parents will be easy after you apply to become a surrogate in Fairfield.
Situated half-way between Sacramento and San Francisco rests Fairfield. It's also situated close to Oakland and Napa Valley. This is great for women who search for surrogacy in Fairfield. Besides being conveniently close to some of the most happening places in California, Fairfield is close to many IVF clinics and SMF International airport.
The Process of Surrogacy in Fairfield
Once you've become part of our network of surrogates, we'll work on matching you with an intended couple. The surrogate attorney will also be selected and assigned to you. Once matched with a couple, you'll sit together with the attorney to discuss an agreement over the birth plan.
After the plan has been agreed to, you'll begin fertility treatments for the embryo transfer. The intended parents will be doing something similar for the IVF part of the process. The egg and sperm that they donate will be fertilized inside of a petri dish. With IVF complete, the resulting embryo is then placed inside of your body.
The process of surrogacy from this point is relatively easy. You'll carry the baby as you would normally. You'll likely have quite a few doctor appointments and visits to the intended parents. Otherwise, you can live your life as you would normally while pregnant. You can continue to work, go on vacations, and perform other daily tasks as normal.
After nine months, however, it's time to go to the hospital to deliver the baby. The birth plan should detail what hospital you're going to be sent to and how you're going to deliver the baby. The delivery is usually either a C-Section or natural birth.
With the baby removed and placed in the waiting arms of the intended parents, your part of the experience is over. If you want to become a surrogate in Fairfield, then contact us today to begin!
What We Provide
When looking for a surrogacy agency in California, you should consider us. We are a surrogacy agency close to Fairfield. Made in the USA Surrogacy can help you match with intended parents, find a surrogate attorney, and sign up for surrogate health insurance. These are all important aspects of surrogacy that can make your life a lot easier if you have them at your beck and call.
A surrogate attorney will help ensure that everyone's rights and wants are known to each other. When assigned to a couple, you'll sit down with them and the attorney to go over the birth plan and other aspects of the healthy pregnancy.
Surrogate health insurance is a whole battle in and of itself. Many prospective surrogates believe that their health insurance already covers surrogacy in California. This isn't always the case. Non-specific insurance companies typically don't. We can help you find a company that has surrogates in mind. Having this insurance is mandatory in the event that emergency surgery needs to happen.
In order to join us, you first need to pass the surrogacy qualifications that we have for our surrogates. This is to help ensure that being a surrogate is in your best interest both mentally and health-wise.
Surrogacy Qualifications
Our surrogacy qualifications are as follows.
First, you'll need to be a US Citizen.
We also ask that you're between the ages of 23 and 38. You'll need to have a BMI between 19 and 30, see this BMI calculator to see what you are. We also require our surrogate mothers to be nonsmokers and to not have any substance abuse problems. Smoking and drugs can have a severe impact on the development of a baby. We want our surrogates to have a healthy pregnancy both for their sake and for the sake of the baby.
You also need to have had a successful birth already. Medical documentation will be required to prove that there weren't any complications during birth.
Finally, we ask our mothers to have a physical and mental evaluation.
If you meet all of these requirements or can meet all of these requirements, then you can accept you as a surrogate with our surrogate agency.
What is Surrogate Compensation in Fairfield, CA?
Our surrogacy agency in California offers competitive compensation around $60,000. Certain surrogate mothers can sometimes make more than this amount. They are eligible for bonuses with our company if they are experienced. We also offer a benefits package that our surrogate mothers can enjoy.
If you want to become a surrogate in Fairfield, then you can make a fair amount. This large sum can be broken down into monthly installments of $6,000 of surrogate base compensation. You can expect the money to be pooled into the following categories.
Base compensation: $60,000
Twins/multiples: $5,000
Monthly allowance: $250
Experienced Surrogate bonus: $5,000
Maternity Clothes: $1,000
Housekeeping: $2,000
Your spouse is also eligible for receiving lost wages up to10 days. This is in the event that they need to help you get to appointments or take care of you.
Besides monetary compensation, most surrogate mothers also find that emotional rewards are also satisfying. Many of them discuss the feeling that they experience after watching the intended parents take their child into their arms for the first time. It's an action, an event, that wouldn't have been possible without the help of the surrogate.
Steps to Join Our Agency
While surrogacy in California is regulated and protected, if you meet the qualifications listed above so you can join our agency as a surrogate mother. To do so, you'll need to perform the following steps.
The first is to fill out our online intake form. This is just to show us that you do, in fact, meet our requirements. Then you'll fill out the official surrogate application form.
Once that's finished, you'll need to acquire some paperwork for us. We'll need a photo of your family, medical records detailing the successful birth that you had beforehand, and a clearance letter from your OBGYN.
Besides the paperwork, you'll also need to have a PAP smear performed within the year of applying with us.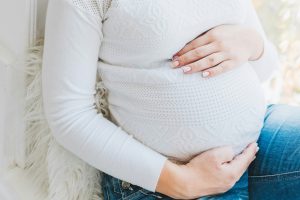 CONTACT US
If you have any questions, please give us a call anytime. Phone: (916) 226-4342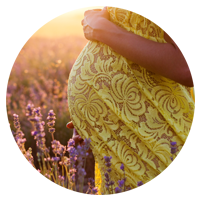 California Surrogacy