Become a Surrogate in Elk Grove
Boutique Surrogacy Agency Based in Northern California
We connect surrogates with intended parents in Roseville, Sacramento, the San Francisco Bay Area, Los Angeles area and beyond
Become a Surrogate in Elk Grove, California
If you're wondering about how to become a surrogate in Elk Grove, California, then you likely have a lot of questions. Elk Grove is a great place to raise children as it has an award-winning school system. It's also situated just outside of Sacramento. This allows Elk Grove to be just far away enough from the big city life for a semblance of peace and privacy while still offering a short drive to all of the city's delights. With a population of 172,886 in 2018, Elk Grove, California, continues to grow and thrive with each passing year.
With such a large population, there are some in Elk Grove who either might be unable to have children themselves or are interested in finding a surrogacy agency in California to become a surrogate. Whether you're seeking services from a surrogate agency or want to become a surrogate yourself, then you should consider Made In The USA Surrogacy. This article will discuss everything you need to know about becoming a surrogate with our surrogate agency in California.
Becoming a Surrogate
One of the first aspects of becoming a surrogate that you should take to think about is whether you're prepared to become a surrogate. It can be easy to think that becoming pregnant and carrying another couple's child is simple and straight-forward, but there is a lot that goes into it. You also have to be prepared to emotionally deal with the fact you will give away the child that you're carrying. It isn't a child that you'll be adding to your family. You're helping another couple receive a gift that they wouldn't be able to have otherwise.
That makes being a surrogate an incredible experience. You, and you alone, can give a couple struggling with infertility the gift of having a child of their own in Elk Grove, California. If you're interested in taking this incredible experience with Made in the USA Surrogacy, then read on to find out additional steps and the process of surrogacy.
What is a Surrogate Mother?
When it comes to Made in the USA Surrogacy, we provide gestational surrogacies. Our methods are often different than what another surrogate agency might utilize. We use different methods to give couples the surrogate mother that will best match them in terms of cost, experience, and other criteria. We want the process for both the surrogate and the intended couple to be as smooth as possible.
Once you become a surrogate, you may wonder exactly what you're in for. Initially, you'll be given fertility medications from the fertility center to help prepare your body to accept the embryo that is going to be placed within it. The intended couple will utilize IVF, or in-vitro fertilization, to donate both an egg and a sperm.
The IVF process unites the egg and sperm outside of the body to create an embryo. Sometimes many eggs and sperm cells will be collected for later use if necessary. Once the embryo is established and lives for a specific amount of time outside of the body, it then goes through an embryo transfer with the surrogate mother.
During embryo transfer, the surrogate mother has the embryo transplanted into her uterus. If all goes well, the body will accept the embryo, and then the baby will start to develop. From there, the surrogate mother is responsible for making good and healthy choices to encourage the positive development of the baby.
After nine months, you, the surrogate mother, will give birth. The baby will be given to the intended couple to raise.
Commitments
The process of surrogacy requires a lot of commitment. You'll be giving a lot of your time and energy in order to promote a healthy pregnancy. At the very least, you'll have nine months devoted to simply taking care of yourself and the baby growing within you, but for most surrogates, they will experience a waiting period of waiting for their surrogate family, and there are also a few months before and after the pregnancy that is devoted to the preparation and recovery of your body. Prospective surrogates in Elk Grove, California should expect to wait around 3-6 months for matching to an intended couple. After that, they should expect around 12-24 months for the preparation of the embryo transfer as well as the actual pregnancy.
Compensation in Elk Grove, California
Besides offering an incredible gift to intended parents, surrogates are also able to be compensated for being a surrogate in Elk Grove, California. Some surrogates even leave their job to become a surrogate full-time. For those looking into becoming a surrogate in Elk Grove, you can expect to be paid around $4,250 a month.
The breakdown of the compensation that you'll receive runs as follows:
Base Compensation: $40,000
Twins/Multiples: $5,000
Monthly Allowance: $250
Experienced Surrogate Bonus: $5,000
Maternity Clothes: $1,000
Housekeeping: $2,000
In general, surrogates can expect to make around $50,000 for each surrogate journey they take. They may make more if they work outside of being a surrogate. They may also receive a small bonus if they have a spouse.
Elk Grove Surrogacy Qualifications
Before you can become a surrogate, you need to match with the surrogacy qualifications for Elk Grove, California. Different agencies might require additional qualifications, but in general, those in the Elk Grove area can expect some of these general qualifications in order to become a surrogate.
Have Legal Residence, or Citizenship, in the United States
Must be financially secure without receiving government financial aid
Within the age of 23-38 range
Maintain healthy of BMI of 19-30
Be a Non-Smoker and do not abuse drugs
Had at least one successful pregnancy without complications
Undergo physical and mental examination to determine soundness for being a surrogate
If you can pass all of these qualifications, then you are just about to ready to become a surrogate. Elk Grove is a surrogate-friendly city because it resides within the state of California. California is a surrogate-friendly state and choosing an surrogacy agency that resides within California can make the entire experience a lot smoother and easier for obtaining parental rights.
Steps on Becoming a Surrogate
Before you can get started with surrogacy in California, there are a few steps that you need to take. The first is that you take our intake form. This will give allow us a quick look to determine whether you're qualified or not to be a surrogate with us. You may need more experience, to reach a better level of health, or place yourself in a financially secure environment before we can accept you.
After intake form has been completed, you can then fill out the official surrogate application form. We provide a coordinator to help you with this process.
We'll need at least 5 photos of yourself and your family that we can use to send to potential intended parents, so we can match you.
Perhaps the longest step is acquiring your medical records. We'll need records of your health as well as documents that establish that you had a healthy pregnancy without any complications. Because this process can take some time, we recommend getting started with acquiring these documents and records as soon as possible.
Within a year of applying, you should also have a PAP smear taken. This is to further help ensure a healthy pregnancy in the long-run.
Finally, you should have your OBGYN write a clearance letter that basically states that they're clearing you for becoming a surrogate.
Meeting Intended Parents
In Elk Grove, California, once you have completed all of the steps and are officially a surrogate mother with us, we'll start the process of matching you with intended parents. Once a match has been made, you'll all meet together with your respective surrogate attorneys. Together, you'll make an agreement about the conditions of the pregnancy, expectations for after the pregnancy, whether the intended parents wish to be present for the birth or not, and any other legal matters that need to be handled before the process begins. This helps everyone understand what the boundaries are and makes for a smooth journey.
Choosing the Right Agency
Surrogacy in California can be an easy, eye-opening, profitable, and remarkable experience with the right agency. We provide easy matching between surrogate mothers and intended parents in Elk Grove, California. Being that we are a local surrogate agency located in the Sacramento area, we will be there to help you through your process- even in person. We make utilizing fertility clinics and professionals easy and quick through our network of professionals in the industry. Finally, we'll help walk both you and your intended parents through every step of the journey to ensure that the process is as simple as possible.
CONTACT US
If you have any questions, please give us a call anytime. Phone: (916) 226-4342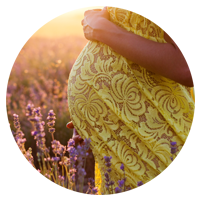 California Surrogacy