Become a Surrogate in El Dorado Hills
Boutique Surrogacy Agency Based in Northern California
We connect surrogates with intended parents in Roseville, Sacramento, the San Francisco Bay Area, Los Angeles area and beyond
Become a Surrogate in El Dorado Hills, California
City of El Dorado Hills, CA
In keeping with its name, El Dorado Hills has been granted as the 77th best place to live in 2007 by CNN. This is because the area sees an annual average household income of $115,000. This is likely due to El Dorado's close proximity to Sacramento and its recent expansion of territory.
Like most cities in California, El Dorado Hills can attribute its growth to the Gold Rush. This area was one of the first where gold was discovered. It washed down the American River from Folsom and was found on the shorelines of El Dorado Hills. This area is also home to the first US transcontinental highway, Lincoln Highway.
Currently, El Dorado Hills has been attracting a lot of people who have been turned off by the high cost of living in Silicon Valley. With them, they've brought technology and more jobs.
According to the 2010 census, the population of El Dorado Hills is 42,108 people. There are also a number of schools, parks, stores, and other recreational businesses in the area.
Because of its high average household income, those living in El Dorado Hills may seek additional methods for bringing in money that they're passionate about. They already have a job that affords them a comfortable living wage. Yet that job may not fulfill them. For women, an answer to a fulfilling job that you can easily take on the side of your current job is surrogacy.
What is surrogacy and is it right for you? Read on to find out how you can become a surrogate in El Dorado Hills, California.
Surrogacy in California
If you've heard of surrogacy but have never dabbled much further into it, then you're likely unsure of the process of surrogacy. Can you make decent money from it? What if there are complications? How do you become pregnant with another couple's baby? These are all excellent questions that we'll endeavor to answer.
First, we'll dig into the physical process of surrogacy. Once you've been matched with intended parents, you'll begin fertility treatments. These are designed to help lower the estrogen currently in your body. Because you're not actually pregnant, your estrogen levels will be at their normal value. When you're pregnant, estrogen is actually decreased. It's a way of telling your body that it can stop ovulating for a time. All energy and resources are instead devoted to maintaining a healthy pregnancy and helping the baby grow.
Since you're not actually pregnant at first, fertility specialists help trick your body into believing it is by giving you fertility treatments. The intended parents are also receiving treatments. Theirs is designed to help boost their fertility as much as possible. IVF, or in-vitro fertilization, is the process they'll be part of. During IVF, the intended parents will donate their egg and sperm cells.
Those cells are placed in a petri dish where they can more easily become fertilized. The result of that fertilization is an embryo. This is where you come into play. Once you've been deemed prepared enough by a specialist, you'll receive the embryo through a process called an embryo transfer. During an embryo transfer, the embryo is placed in your uterus.
If the embryo is accepted by your body, then it will start to grow, and you're pregnant! From there, you'll be making decisions and living in such a way to help promote a healthy pregnancy until it's time for the birth. That's all there is to it for surrogacy in California.
The next point to understand is how you can become a surrogate in El Dorado Hills.
How to Become a Surrogate in El Dorado Hills, CA
One of the first steps that you have to consider is if you're prepared to become a surrogate. It's going to take a good portion of your time. Most women typically devote a year to two years per surrogate experience. This is because the process is lengthy. It can take several months for the fertility treatments to take hold. It can also take time to even be matched with a set of intended parents.
Then, of course, there's the pregnancy itself. That's nine months that's eaten away. After you give birth, you may take a month or a few months in order to recover from the experience. Altogether, you're looking at a little more than a year, at least, for a single surrogate experience alone.
If you're not phased by the time commitment, then you're ready to learn about the actual steps of becoming a surrogate. The overall process involves passing surrogacy qualifications at a surrogate agency, applying to that surrogate agency, providing them with the necessary paperwork, and then allowing the agency to match you with intended parents to begin the physical portion of being a surrogate.
Here are the steps in detail.
Surrogacy Qualifications
While each surrogacy agency in California has its own criteria that need to be met in order to join, we'll show you ours as an example. Before you can even be considered as a surrogate with us, you must pass all of these criteria.
The first is that you must be a legal resident in the United States or a legal immigrant of the United States.
A healthy pregnancy is what we strive for. Because of that, we require that our prospective surrogate mothers are between the ages of 23 and 38. They should also have a BMI between 19 and 30. They should be nonsmokers and not possess any substance abuse addictions.
To prove that you can carry a baby successfully, we require proof that you have had at least one successful birth before. Medical documentation of the birth will provide this proof.
You are financially secure.
Finally, we ask our prospective surrogate mothers to undergo a physical and mental evaluation.
Further Steps
Once you've satisfied that criteria, you're essentially ready to start applying at our surrogacy agency in California. You begin by filling out an online intake form. This is used to help show us that you do, indeed, satisfy our criteria. You're then welcomed to fill out the official surrogate application form. We also offer an agency coordinator to help you should you require it.
With that step complete, it's time to give us some paperwork. We'll need medical documentation of your past pregnancy and hospital visits. We'll also need photos of your family and a clearance letter from your OBGYN.
One final step that you need to take is having a PAP smear performed within a year of applying.
Once those are completed, you'll be welcomed into the fold. We have many other surrogate mothers who will likely be glad to talk about their experiences with you and offer additional tips.
What is this process worth? Do you get compensated for carrying another person's baby? You can receive both monetary and emotional rewards by becoming a surrogate in El Dorado Hills.
Compensation
Most surrogate mothers experience two kinds of fulfillment after they become a surrogate mother with us. The first is monetary gain. We offer our surrogates a competitive rate of $50,000. Yet it's also possible to make even more than just that. Typically, you'll receive monthly installments of around $4,250. You can expect funding in some of the overall categories.
Base compensation: $40,000
Twins/multiples: $5,000
Monthly allowance: $250
Experienced Surrogate bonus: $5,000
Maternity Clothes: $1,000
Housekeeping: $2,000
Your spouse is also able to earn some money. They can receive up to 10 days of work pay if they have to miss work in order to assist you. You can also gain a bonus for being an experienced surrogate.
Besides monetary rewards, however, most surrogates talk about the emotional fulfillment that they receive as a surrogate. These intended parents have been struggling to conceive or carry a child of their own. They likely were starting to give up that they might ever hold a child of their own in their arms. Yet you were able to give them that gift.
Being a surrogate means you're part of a miracle. For many women, enriching someone's lives like that makes the entire experience worth it.
If you live in El Dorado Hills, CA, and you're thinking about becoming a surrogate, then consider our agency today. We can help you find your intended parents and make the overall process a lot smoother and easier.
CONTACT US
If you have any questions, please give us a call anytime. Phone: (916) 226-4342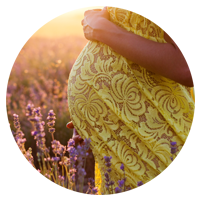 California Surrogacy