Become a Surrogate in Dana Point
Boutique Surrogacy Agency Based in Northern California
We connect surrogates with intended parents in Roseville, Sacramento, the San Francisco Bay Area, Los Angeles area and beyond
Become a Surrogate in Dana Point, California
City of Dana Point, CA
Dana Point holds many beauties for its residents. As an area where surfing, swimming, and laying out on the beach is a popular past time, Dana Point has been attracting people to its coastlines for years. Although it started as a mere port for the hide trade, it slowly began to develop more and more to house movie producers and celebrities.
This area has been designed to enhance its beauty and connect its residents with nature. Currently, there is an estimated population of 33,730 people living there.
It holds many cultural events throughout the year. Some of the most popular is the Festival of Whales and the Tall Ships Festival. The Festival of Whales is held over two weekends in the month of March and centers around whales and the important part they play in ecology.
The Tall Ships Festival is one of the largest gatherings of tall ships in the United States on the West Coast. From recreated pirate ships to tall sailboats, tons of people gather every year in September to watch the incredible ships pass by.
They also hold many marathons throughout the year. One of those is the Turkey Trot which has a 5K, 10k, and a marathon for kids. Finally, they also have a symphony that plays classical music with their 50-piece orchestra.
One last key feature of Dana Point is its marine life. Because its kelp fields and tidal pools are just off the shore, the area is popular for snorkelers and fishermen. Sometimes you can even see great white sharks.
If you live in Dana Point, then you might be an excellent candidate for surrogacy in California. If you've ever considered surrogacy before, then you may wonder what you have to do to become a surrogate or what being a surrogate is all about. This article will help answer those questions as well as prepare you for the next step of becoming a surrogate.
What is Surrogacy?
If you want to become a surrogate, you basically agree to let a couple borrow your womb for a few months to grow their baby. Surrogates are needed when intended couples are not able to conceive themselves. This could be due to any number of problems. Some of them might be related to the woman.
She could have a blockage in her fallopian tube that prevents the egg from falling into her womb. It may even keep the sperm cells from reaching her eggs. Her egg cells may also be damaged or weak.
Problems can also rest on the man's side. His sperm count may be too small or the sperm cells may have difficulty in moving.
Whatever the problem might be, they may have to turn to surrogacy in California in order to have a baby. As a surrogate, you'll be responsible for providing a healthy pregnancy with their baby.
That particular process of surrogacy involves IVF and an embryo transfer. After those procedures, which will be explained later, you'll be pregnant and carrying the baby for the nine months it takes to develop and grow.
When it comes to birth, you won't be left entirely in the dark of what's supposed to happen. Before you even become pregnant, you'll sit down with the intended parents and a surrogate attorney to forge the surrogate agreement and birth plan. This plan details how the birth will proceed. It describes what hospital you'll be taken to and who can join you in the room.
Because labor and birth can be highly charged moments, the plan basically helps ensure that all of the steps are taken to make you and the intended parents comfortable without worrying about making decisions in the heat of the moment.
After you've given birth, you're able to return to your normal life. The job is as simple as that.
Compensation for Surrogates in Dana Point
As simple as the job is, you also get paid a great deal by a surrogate agency. While you can always attempt to do freelance, you likely won't have the same kind of competitive compensation that a surrogate agency can provide. You're also taking on a lot of risks.
At our agency, you can expect to make around $50,000. We also offer our surrogates bonuses should they qualify for them. Another benefit that we include is payment for your spouse in the event that they have to miss work. We'll pay up to 10 days' worth of work pay for their missed days.
A general look at how our compensation works is as follows:
Base compensation: $40,000
Twins/multiples: $5,000
Monthly allowance: $250
Experienced Surrogate bonus: $5,000
Maternity Clothes: $1,000
Housekeeping: $2,000
That amount is broken up into monthly installments of $4,250. This is a great way to earn extra income for your family. All you need to do to receive it is to have a healthy pregnancy. Many surrogates use their extra funds to help put their kids through college, pay off debt, or even use it as a down payment on a new house.
Another amazing reason to become a surrogate is that the work is unlike anything else. You're giving intended parents a gift that they believed they'd never have. Our surrogates frequently talk about the moment of birth. After the intended parents take their baby into their arms for the first time, the amount of joy on their faces makes the job entirely worth it.
When you become a surrogate, you also become a miracle worker. You're providing a family with the miracle of birth and the expansion of their family. Few jobs can offer something as emotionally satisfying as that.
Surrogacy Qualifications
In order to join a surrogacy agency in California, you need to meet with the surrogacy qualifications that they have. These are made primarily to help ensure that the surrogate has a healthy pregnancy and remains healthy, herself. Pregnancy can take its tolls. If you're not already healthy, then you wouldn't want to put the baby at risk, too.
To ensure that you're ready to become a surrogate, here are a few qualifications for our surrogacy agency in California that you should meet.
You must be a legal resident of the United States or a legal immigrant.
You must have had at least one successful birth prior to applying with us. This means that you were able to carry a baby from conception to birth without any problems outside of the ordinary.
Our surrogates must be financially stable.
We accept women between the ages of 23 and 38 with BMIs between 19 and 30.
You must also be a nonsmoker with no drug addictions. We also cannot accept women who abuse alcohol.
Finally, you must have a physical and mental evaluation.
The Process of Surrogacy in Dana Point
After joining an agency, you'll be matched with intended parents and can start the physical process. That begins with fertility treatments. The intended parents will be receiving treatments for IVF. During that process, their egg and sperm cells are removed and placed in a petri dish. With the sperm cell able to make it to the egg cell a lot more easily, an embryo is more likely to form.
You'll be receiving fertility treatments for the embryo transfer. This is to help correct your hormones, so they help your body believe that its pregnant. The embryo transfer essentially involves the newly-made embryo being transplanted into your body.
Should the fertility treatment be successful, the embryo will take and be accepted by your body. It will start to grow and develop while your body supports its growth. By that point, you'll just need to take care of yourself and the baby as it grows over the next nine months.
Joining an Agency
If you want to become a surrogate in Dana Point, California, then the steps are quite easy. First, you need to fill out our online intake form. You'll be able to fill out the official surrogate application form after that has been processed.
You'll also need to put together a few documents for us. Photos of yourself and your family are required, as well as, a clearance letter from your OBGYN.
Perhaps even more important are your medical records detailing your successful pregnancy. This can take several months to procure sometimes, so you should submit a request for those records as soon as possible.
CONTACT US
If you have any questions, please give us a call anytime. Phone: (916) 226-4342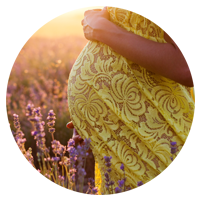 California Surrogacy