Become a Surrogate in Corona
Boutique Surrogacy Agency Based in Northern California
We connect surrogates with intended parents in Roseville, Sacramento, the San Francisco Bay Area, Los Angeles area and beyond
Become a Surrogate in Corona, California
City of Corona, CA
Named 'Crown' in Spanish, Corona is a bustling city that is situated 48 miles from Los Angeles and 95 miles from San Diego. Originally, the city was called South Riverside due to its close location to the Santa Ana River Canyon. The city truly started to grow during the citrus boom in 1886. It was even once called the lemon capital of the world.
Corona also has a nickname as being The Circle City. This is due to the circular shape of its Grand Boulevard which runs in a circle. Originally, the area was simply used for growing citrus fruits. Over time, however, more land was given away to use for urban and residential development.
In the early 1900s, the city held many international car races. It's also a place that celebrities tend to visit due to its privacy and upscale shops. Some renown celebrities who have been known to visit the area were Lucille Ball and Desi Amaz. They even ended up buying a ranch there.
There are several big businesses that have made Corona their headquarters. The Monster Beverage company has its headquarters and manufacturing factory there. As does Saleen, a company that produces high-performance sports cars, primarily for racing. Lucas Oil Products also has a building there.
Corona has an estimated population of 168,819 people according to the 2018 census. Its annual median household income is $77,123. 10% of the population lives below the federal poverty line.
While Corona can be a great place to live, it's also quite expensive. If you've been feeling the need to take on a second job but you're unsure where to go, then you might want to consider joining a surrogacy agency in California.
Want to Become a Surrogate?
Surrogacy isn't for everyone. It requires certain commitments that you have to make before you even begin the process of surrogacy. You need to understand that a lot of time is involved in the process. Most surrogates spend anywhere from a year to two years on a single surrogate job.
While this doesn't mean that you're going to be out of the house and missing your family for two years, it does mean that you're going to have to put the surrogate baby above other decisions and desires for that period of time.
Besides time, you also have to commit to the journey. It's going to involve visits to the fertility clinic, visits to the intended parents, and visits to the doctor. Since you've been pregnant before, you likely have some idea of how many visits you can expect to take to your OBGYN and doctor.
Surrogacy may require you to visit them a bit more. This is because the beginning stages of carrying a surrogate baby can be quite delicate. Since you're not pregnant with your own child, your body could realize that at any moment and treat it like a foreign invader. Because of that, regular checkups are vital to ensure that the baby is developing as it should be.
Your main duty as a surrogate is to provide a healthy pregnancy for the baby of the intended parents. By doing that, you can receive generous pay and an incredibly satisfying journey throughout the process of surrogacy.
Compensation for Surrogates in Corona, California
Because Corona can be so expensive, you likely wonder just how much you can earn as a surrogate. Does it really make a difference when you become a surrogate? Depending on what surrogate agency you join, the answer could be yes. At our surrogacy agency in California, we provide our surrogates with a competitive rate of pay.
When you become a surrogate with us, you could make anywhere around $50,000 on a single surrogate job. That's easily enough to help bolster some of your funds. It can liberate you financially, especially if you choose to keep your normal day job.
That amount is typically broken up into monthly installments of $4,250. Here's a general breakdown of the compensation:
Base compensation: $40,000
Twins/multiples: $5,000
Monthly allowance: $250
Experienced Surrogate bonus: $5,000
Maternity Clothes: $1,000
Housekeeping: $2,000
As you can see, there are different bonuses that you can qualify for. After you complete a surrogate job, you can earn an extra $5,000 with us. So, if you're a surrogate that was part of a different surrogate agency, you can still qualify for a bonus with our company.
You can also earn extra money if the intended parents wish you to carry multiple children for them during a single pregnancy. Since multiple children can sometimes make a healthy pregnancy more difficult, we want our surrogates to be compensated appropriately.
Finally, we even offer your spouse some pay. We can give them up to 10 days' worth of work pay. This allows them to take some time off to help you to appointments or just to spend time with you and help with the baby.
Clearly, when you become a surrogate with our surrogacy agency in California, you can make a great impact on your finances. Yet monetary compensation isn't the only thing that being a surrogate can provide. It's an emotionally fulfilling job.
Too often, women feel unsatisfied at work. They may find it redundant. They may even feel like they're not making much of a difference in the world. While earning money is important, you also want to feel as though the work that you're doing can actually change the world in some way.
That's exactly what being a surrogate is all about. You're meeting with couples who have been trying to have a baby of their own but haven't been able to conceive. For many of these couples, you're their last hope for obtaining their own baby.
As a surrogate, you're able to change their world.
Surrogacy Qualifications
In order to join an agency, you have to be able to pass their surrogacy qualifications. These are put into place to help ensure a healthy pregnancy for the surrogate and surrogate baby. If you don't meet these qualifications, then becoming a surrogate may not be the best option for you simply due to your health or other circumstances.
Here are some of the qualifications that we have for our prospective surrogates:
You must be a legal resident of the United States or a legal immigrant.
You must have had a successful birth prior to applying with us.
Our surrogates need to be between the ages of 23 and 38. Their BMI should be between 19 and 30.
You must be a nonsmoker and refrain from abusing alcohol and drugs.
You must be financially secure.
Prospective surrogates should be able to pass a physical and mental evaluation.
Meeting the Intended Parents
After you join an agency, you're on the way to officially take part in surrogacy in California. You'll have to wait for a time in order for the agency to match you with intended parents. This process can take anywhere from a month to several months.
However, once you have been matched, you'll be able to sit down with them and a surrogate attorney to discuss the surrogate agreement. This is a legal document that clarifies the parentage of the baby, the rights of the surrogate, the rights of the intended parents, and the birth plan.
This meeting also allows you to get to know your intended parents. The following months are going to be incredibly emotional for all of you. In fact, it isn't uncommon for our surrogates to become close friends with their intended parents for the rest of their lives.
IVF and Embryo Transfer
With the legalities handled, you're able to start the physical part of being a surrogate. That begins inside of a fertility clinic. The intended parents will be preparing for IVF. This procedure is how an embryo is formed outside of the body. It's often necessary because the intended parents cannot always conceive naturally.
When placed inside of a petri dish, however, the egg and sperm cells are able to connect and become fertilized. You'll be receiving fertility treatments for the embryo transfer. The key point of this process is to help your body believe that it's pregnant.
That way when the embryo is placed inside of your body, your body recognizes it as an embryo rather than a foreign invader.
If you want to become a surrogate in Corona, CA, and be part of an incredible experience, contact us today!
CONTACT US
If you have any questions, please give us a call anytime. Phone: (916) 226-4342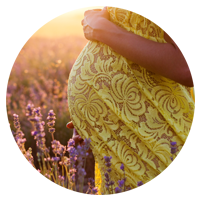 California Surrogacy