Become a Surrogate in Concord
Boutique Surrogacy Agency Based in Northern California
We connect surrogates with intended parents in Roseville, Sacramento, the San Francisco Bay Area, Los Angeles area and beyond
Become a Surrogate in Concord, California
City of Concord, CA
For residents of Concord, CA, trips to the Todos Santos Plaza are a staple of living there. The city-block plaza often features a farmer's market where local and amateur farmers sell the fruits of their labor. It's also a happening scene for special events and festivals like summer concerts and fairs. Add to this a large number of surrounding restaurants, and you have the perfect evening out with a loved one or the family.
Historically, Concord can owe its initial development and population boom to a terrible fire and flood that devastated the nearby town of Pacheco. Desperate for a safer place to live, farmers and townsfolk moved to Concord. The farmers were quick to discover that Concord had a lot to offer for the agricultural business. They started growing tomatoes, walnuts, grapes, wheat, hay, and even almonds.
In 2018, the established population of Concord was 129,668. While most people use Concord as an affordable place to live while they work in nearby San Francisco, Concord, itself, is starting to see a rise in its own local businesses.
Interestingly enough, Concord also has a rich history of jazz. Not only do they hold an annual jazz festival, but they also once had their own jazz record label. Concord Records functioned in the area until it was bought in 1999. Finally, they're also home to the proud Blue Devils Drum and Bugle Corp which are the most decorated corps in the history of Drum Corps International.
Clearly, there's a lot to Concord. If you live in Concord, California, then you can be part of the thriving life, too. You can make an impact on the world by considering surrogacy in California. There are tons of couples out there struggling with fertility and conceiving a child on their own. They need help from a healthy woman like you.
To find out more about how to become a surrogate in Concord, CA, read on.
Commitments
The first aspect that you need to know before you choose to become a surrogate is the commitment that you're making. There are two different aspects of being a surrogate. The first commitment is the time. You shouldn't go into this thinking you're just going to have to devote nine months of your life to the process of surrogacy and be done. It takes time. You first need to join a surrogate agency. They have surrogacy qualifications that you need to meet. You'll also need to fill out paperwork for them and send them your medical records.
Once you've joined the surrogate agency, you then have to wait to be matched with the right pair of intended parents. Depending on the demand, this can sometimes take a month to several months. Once matched, you can begin fertility treatments for the embryo transfer. This can also take a few months.
After you're finally pregnant, then you have your nine months to carefully take care of the baby for a healthy pregnancy. At the end of those nine months, you'll need a period of rest. In total, you should expect to spend around at least a year to a single surrogate job. Sometimes it can even take two years. When choosing to become a surrogate, it's important to be real with yourself in regards to whether or not you can handle a time commitment like that.
The other commitment is to live with healthy choices. As a mother already, you likely know the importance of doing everything you can to promote a healthy pregnancy. This time you're doing it for someone else. They may only have a few shots at being able to conceive a child of their own. A woman may only have so many working eggs. Or a man may only have so many functioning sperm cells.
Once the embryo is placed in you through an embryo transfer, you must be committed to doing everything that you can to maintain a healthy pregnancy. Perhaps that means laying off your favorite foods to eat healthier. Or maybe it means you need to work out a bit prior to joining a surrogacy agency in California.
When you want to become a surrogate, you have to go in with the mindset that you're going to do everything you can to protect the baby that you're growing.
Surrogacy Qualifications
If those two commitments are something you can agree to, then you may be an excellent candidate for our surrogacy agency in California. Made in the USA Surrogacy is a high-quality and comprehensive surrogacy agency that works to bring surrogate mothers and intended parents together. It's our goal to make the experience as smooth as possible. We want to help parents achieve their dreams of becoming parents to their own flesh and blood while also protecting and supporting the rights of our surrogate mothers.
To join us, there are a few surrogacy qualifications that you need to meet. Here's a list of them.
The first is that you must have had at least one successful birth already. This is a birth in which no complications arose.
We also ask our prospective surrogate mothers that they are nonsmokers and have no addictions to either drugs or alcohol.
In keeping with a healthy pregnancy, we also need our surrogates to be between the ages of 23 and 38 with a BMI between 19 and 30.
You must also be a legal resident of the United States or a legal immigrant.
Finally, you must pass a physical and mental evaluation.
Once that criteria have been satisfied, you are welcome to apply for our agency.
Application Process
Our application process is as simple as it is thorough. The process of surrogacy begins with our online intake form. Filling that out will help us determine whether or not you meet our qualifications. Once it checks out, you're able to fill out the official surrogate application form. We also offer an agency coordinator to help you with this step if you need them.
While that application is being processed, you'll want to start submitting paperwork to us. We'll need photos of you and your family as well as medical records and documentation covering your pregnancy and hospital visits.
We'll also need a clearance letter from your OBGYN and a PAP smear performed.
Surrogacy in California
In Concord, we use gestational surrogacy. That means the intended parents use IVF to produce a child. During IVF, the egg and sperm cells are collected and placed in a petri dish. They fertilize and form an embryo. That embryo is then placed inside of you to grow and develop. The fertility treatments that you receive prior to the transfer is to help that embryo be accepted by your body.
Once it starts to grow, you're officially pregnant. You'll have nine months to take care of the baby and attend appointments. At the birth, you'll follow the birth plan that you agreed to with the intended parents and the surrogate attorney at the start of the process.
Compensation
If you're wondering how much you can make as a surrogate, the prices vary to each agency. At our agency, we offer a generous $50,000 in compensation plus the possibility to make more. You can expect to have monthly installments around $4,250 when you become a surrogate with us.
You can further see the categories that we offer funding for below.
Base compensation: $40,000
Twins/multiples: $5,000
Monthly allowance: $250
Experienced Surrogate bonus: $5,000
Maternity Clothes: $1,000
Housekeeping: $2,000
This is not a complete list. You can find a full breakdown on our website. However, this list shows you that it is possible to make bonuses. You can make extra if you become an experienced surrogate by delivering a few surrogate babies. You can also make extra if the intended parents ask you to carry a set of twins or multiple children for them.
In addition, your spouse can also earn 10 days of work pay if they have to miss work to take care of you.
$50,000 is quite a sum for simply carrying someone else's baby. You can tuck that away for the future of your own children or invest it in your house. You can even choose to save it for a rainy day.
Besides the financial rewards, most women in Concord, CA, speak about the enriching experience of being a surrogate. To experience it for yourself, get started with us.
CONTACT US
If you have any questions, please give us a call anytime. Phone: (916) 226-4342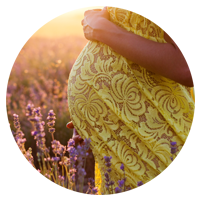 California Surrogacy