Become a Surrogate in Carson
Boutique Surrogacy Agency Based in Northern California
We connect surrogates with intended parents in Roseville, Sacramento, the San Francisco Bay Area, Los Angeles area and beyond
Become a Surrogate in Carson, California
City of Carson, CA
When it comes to cities in California, Carson is relatively among the new ones. It's just 13 miles away from Los Angeles and was incorporated in 1968. Before then, it was a relatively humble ranch. The area does have some history as being the site of the famous battle Battle of Dominguez Rancho during the Mexican-American War.
It wasn't until 1921 that Carson began to grow and expand. Oil was discovered in the area. Companies from all over flocked to the area to place their refineries. Oil production still occurs in the city though it has since grown to include other businesses and industries.
In 2018, Carson has an estimated population of around 91,909 people.
The 2028 Summer Olympics are set to be held in Carson, CA.
The city can also claim to be the home or birthplace of quite a few notable people. The famous actor, Forest Whitaker, has lived in Carson before. Dr. Dre, the rapper, also lived in the city during his middle school years. Many football players have also called Carson their home at some point in their lives.
If you live in Carson, California and you've been trying to find a way to bring in a bit of extra money to your family, then you might want to consider surrogacy in California. This article will discuss surrogacy and how you can be part of this great experience.
Commitments for Surrogates in Carson
One of the first aspects that you should know about surrogacy is that it requires a few commitments. The biggest commitment is your time. The process of surrogacy isn't simply contained within nine months of pregnancy. There's a lot of prep work that comes beforehand. This is especially true in the case of women who are just starting out as surrogates.
Applying to a surrogacy agency in California can take some time. Mostly because you have to submit medical records to them that display your hospital visits when you were pregnant with your own child. Hospitals can sometimes take anywhere up to six months to finally release those records to an agency.
You also need to wait to be matched with intended parents. This is a process that a surrogate agency will perform for you. At our agency, Made in the USA Surrogacy, we want to make the process of surrogacy as stress-free and simple as possible for you. Because of that, we'll do a lot of the legwork for you. That includes matching you with intended parents. This process can sometimes take a few months in itself.
One last area in which a delay can occur is with fertility treatments. This part of the process occurs after you have been matched with the intended parents. They'll be taking treatments with you. Theirs will be to boost their fertility for IVF. Yours will be for an embryo transfer. IVF requires samples of their egg and sperm cells to b removed and placed in a petri dish to help boost the chances of fertilization.
Once the embryo is formed and healthy enough, it will then be placed in your body. The embryo transfer occurs after taking fertility medications that require your body to believe that it's pregnant. Otherwise, it will see the embryo as a foreign invader and attack it. This period can take some time if the treatments are working as well as they should be on your or the intended parents' bodies.
In total, you can expect to spend anywhere from a year or two years on a single surrogate match with intended parents. While you won't be constantly in and out of hospitals or clinics during that time, the process is long. That's a time commitment that you need to be sure that you can make.
Another commitment is energy. You need to make sure that you're prepared to give the energy to the process that you must. You'll have to go to more doctor visits and clinic visits than you likely did with your own baby. You'll also need to visit the intended parents, so they can be part of the healthy pregnancy.
While the process is a long one, it's also incredibly rewarding.
Surrogate Compensation in Carson, California
If you're looking for a way to add extra income to your family without taking on a second job, then surrogacy in California could be just the thing. Depending on what surrogate agency you join, you can make a great deal of money. At our agency, we offer our surrogates around $50,000 per surrogate job. That amount is broken up into monthly installments of $4,250.
A general breakdown of this amount is shown below:
Base compensation: $40,000
Twins/multiples: $5,000
Monthly allowance: $250
Experienced Surrogate bonus: $5,000
Maternity Clothes: $1,000
Housekeeping: $2,000
As you can see, there are a few ways to earn extra bonuses as well. For one, you can earn more if the intended parents wish you carry a set of twins or multiple children. Once you've successfully performed a surrogacy, you're also able to become an experienced surrogate. That includes a bonus of $5,000 for every surrogacy you do in the future.
We even offer payment for your spouses in regard to their work as part of your surrogate benefits package. We can give them up to 10 days' worth of work pay, so they can take time off to spend time with you and help you get to appointments.
Besides monetary compensation, when you become a surrogate, you also experience other benefits. One of the biggest is emotional fulfillment. Many of our surrogates find that the job is rewarding in a way that their traditional job can't provide. You're giving the intended parents their own baby. This is something that they likely weren't sure was ever going to happen.
The amount of joy that you'll see when they hold their baby for the first time is indescribable. Many surrogates list that moment as their favorite moment in the entire process. It prompts them to continue to help intended parents.
Another benefit of becoming a surrogate in Carson, California, is that you're able to receive excellent health care at a minimal cost. This is because you receive special surrogate health insurance. We help our surrogates find a health insurance policy that works best for them. Most health insurance policies don't actually cover surrogates.
Because health insurance is mandatory, we help our surrogates find a policy. Because we want to help you have a healthy pregnancy, you're going to receive a lot of medical care throughout the process. You'll likely be healthier than ever.
You can also meet fellow surrogates who can become great friends.
Surrogacy Qualifications
In order to join a surrogacy agency in California, you have to pass their surrogacy qualifications. These are put in place to promote a healthy pregnancy for both the surrogate and the surrogate baby. To become a surrogate with us, you must pass the following qualifications:
You must have had a successful birth prior to joining us. This means that you were able to carry and give birth to your child without any complications.
You must also be a legal resident of the United States. We also accept legal immigrants.
To become a surrogate with us, you must also be between the ages of 23 and 38. Your BMI should be between 19 and 30. We also need you to be a nonsmoker and that you refrain from abusing both alcohol and drugs.
Prospective surrogates should be financially secure and able to pass a physical and mental evaluation.
Steps to Become a Surrogate in Carson
In order to join our agency, you have to start by filling out the online intake form. Once this is completed, you can fill out the official surrogate application form. We also have an agency coordinator who can help you fill the application out.
The documentation that we'll need you to send to us includes photos of yourself and your family, a clearance letter from your OBGYN, and your medical records that detail your pregnancy and birth.
With all of that submitted, the last task that you need to complete is to have a PAP smear taken.
Being a surrogate can be a rewarding experience in Carson, California. Not only does it allow you to put money aside for the future, but it also allows you to perform emotionally satisfying and fulfilling work. To become a surrogate with us, contact us today for more information. An incredible experience awaits you.
CONTACT US
If you have any questions, please give us a call anytime. Phone: (916) 226-4342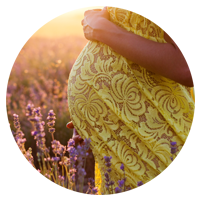 California Surrogacy