Become a Surrogate in Beverly Hills
Boutique Surrogacy Agency Based in Northern California
We connect surrogates with intended parents in Roseville, Sacramento, the San Francisco Bay Area, Los Angeles area and beyond
Become a Surrogate in Beverly Hills, California
Surrogacy in Beverly Hills, California
If you're looking to become a surrogate in Beverly Hills, you are in the right place. We work with some of the most prestigious fertility clinics in the Los Angeles area. You can work as a surrogate for a celebrity if you live or work in Beverly Hills. You will be attending a fertility clinic in Beverly Hills, perhaps SCRC, and meet some great people along the way!
Working with a surrogacy agency in Beverly Hills is not difficult, but you first need to pass the requirements. You first need to be matched with intended parents. Please make sure your BMI does not exceed 30 by using this calculator.
Many intended parents choose a fertility clinic in Beverly Hills, since this area is known for having some of the best fertility care in the entire country, and even world! If you become a surrogate in Beverly Hills, chances are, the family you are matched with could be very close to you in your area.
Both are crucial for the rest of the process. Once you're matched with intended parents, you'll sit down with the attorney to make up and sign the surrogacy agreement. This is a legal document that goes over who has the rightful parentage of the baby as well as details the birth plan and surrogate compensation.
Process of Surrogacy
California is one of the few states that is surrogate-friendly. They allow agencies to exist and help women who want to become a surrogate for intended parents who are struggling to have a baby of their own. Beverly Hills is no exception. Even those who are in the movie industry can still have problems with their fertility.
When you join a surrogate agency, you might even be matched with intended parents outside of Beverly Hills. They may even reside Internationally, but families fly into Beverly Hills from all over the world for IVF treatment. The process of surrogacy begins with contacting our agency. Your proximity to the LA area could be a big benefit to your process.
The process can take anywhere from a year to two years. There may be a few delays that you experience. It may take a few months before you're matched with intended parents.
You're a mother already, so you understand the number of doctor visits ahead of you. As a surrogate, you may need to attend a few more appointments just to ensure the health of the baby is doing well. You may also have to visit the intended parents or let them visit you, so they can be part of the healthy pregnancy.
Compensation for Surrogates in Beverly Hills, California
Living in Beverly Hills is expensive. Luckily, at our surrogate agency, we offer a competitive surrogate benefit package for our surrogates. You can make around $70,000 for a single surrogacy. This can be earned alongside your regular job since we don't require you to leave your job in order to be a surrogate.
A general breakdown of how you can earn money is given below:
Base compensation: $60,000
Twins/multiples: $5,000
Monthly allowance: $250
Experienced Surrogate bonus: $5,000
Maternity Clothes: $1,000
Housekeeping: $2,000
That amount breaks down into monthly installments of $6,000.
We also reward surrogates who remain with our surrogacy agency in California. Experienced surrogates can receive $5,000 extra for each job going forward.
Surrogacy in Beverly Hills
To see if you can become a surrogate with our surrogate agency, you have to pass our surrogacy requirements. Passing these helps ensure that you can provide a healthy pregnancy for the intended parents.
The first qualification is that you must be a US Citizen.
Second, you must have had a prior pregnancy that was successful. This means you didn't have any complications during your pregnancy or birth.
Third, you must be financially stable. This means that you do not receive financial assistance from the government.
Fourth, you must be between the ages of 23 and 38 with a BMI between 19 and 30.
Fifth, you must be a non-smoker. We also ask that our surrogates don't drink excessively and are drug-free. When they're pregnant, they are not allowed to drink at all.
Sixth, you must pass a physical and mental evaluation.
Joining a Surrogacy Agency in California
If you wish to join our agency, then we have an easy process in which to do so. The first step is to fill out the online intake form. This shows us that you pass the qualifications that we have for our prospective surrogates.
The next task is to complete the official surrogate application form.
Your next step onto surrogacy is to send us documents. We'll need photos of yourself and your family. We also need medical records of your prior pregnancy that was successful. You'll also have to speak to your OBGYN to give us a clearance letter that shows their support.
One last step is to have a PAP smear performed within a year of applying with us.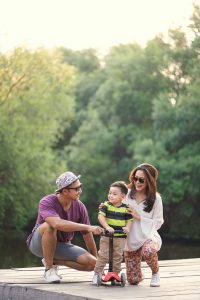 CONTACT US
If you have any questions, please give us a call anytime. Phone: (916) 226-4342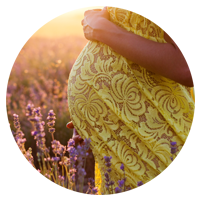 California Surrogacy