Become a Surrogate in Auburn
Boutique Surrogacy Agency Based in Northern California
We connect surrogate mothers with intended parents in Roseville, Sacramento, the San Francisco Bay Area, Los Angeles area and beyond
Become a Surrogate in Auburn, California
Surrogacy in Auburn
The importance of Auburn, CA in the greater landscape of California is becoming increasingly important. As families settle from the Bay Area, most will be looking or a surrogate in the surrounding areas. We have many clients around the Auburn area that ask for surrogates local to them. You can become a surrogate in Auburn easier than you know. If you're wondering whether a remote area for surrogacy is possible, know that we have had surrogates in Auburn before. Parents search surrogacy in Auburn frequently.
Auburn, CA is registered as one of California's historical landmarks, the small city of Auburn reached mass popularity during the era of the gold rush. It's also the site of a number of sporting endurance events in the state. It also contains Placer High School which is the oldest high school in all of California.
Becoming a Surrogate in Auburn, California
For those who are wondering how to become a surrogate in Auburn, California, you're already in the perfect place to do so. The process of surrogacy is made a lot easier in an area that is surrogate-friendly. California contains laws and views on surrogacy that makes it easy for intended couples to find a surrogate mother to help grow and develop their baby.
Yet with any potential healthy pregnancy, a lot of steps and qualifications need to be met before you're officially a surrogate mother. At Made in the USA Surrogacy, we strive to help you become aware of the process of surrogacy and answer any questions that you might have. Here is a general overview of what being a surrogate can entail in Auburn, California, as well as any requirements and qualifications that you need to meet.
Time and Energy Requirements
A healthy pregnancy first requires that the surrogate mother is, herself, healthy. A part of that health is understanding just what you're going to be getting into as a surrogate. First, you can expect to devote a lot of time to the process. Pregnancies, themselves, take nine months. Yet as a surrogate, you also need to fit in time before and after.
Not only do you need to go through fertility treatments to prepare your body for an embryo transfer, but you also need to be matched with an intended couple. Also, in order to become qualified as a surrogate, you also need to have your medical records on hand.
You'll also need to devote time after birth to your recovery. The health of the surrogate is something that we take seriously. We don't want our surrogates to simply pop out a baby, and then go back into the ringer for another intended couple. You need time to rest your body and let it heal before you're matched with another couple.
Besides time, a lot of energy is also spent on being a surrogate. You'll need to regularly have checkups with your doctor and OBGYN. Fertility clinics may also require a lot of visits to ensure that the embryo is healthy and dividing correctly. If you thought visiting the doctor for your own pregnancy was hectic, then you may not be prepared for the number of visits and checkups that will be required when you're a surrogate!
In total, you should expect to give up to a 18 months or two years per surrogate birth. If you don't think you can devote that much time of your life to it, then you may not want to become a surrogate.
How much for a Surrogate in Auburn?
For those who live in California, you can make a good amount of money as a surrogate. Each surrogacy agency in California has different fees and rates for their surrogates. Some may pay more or less. There are advantages and disadvantages to being in an agency that offers higher payment. At our surrogacy agency, you can expect around $60,000 per surrogate birth.
The breakdown of those funds is as follows.
Base compensation: $60,000
Twins/multiples: $5,000
Monthly allowance: $250
Experienced Surrogate bonus: $5,000
Maternity Clothes: $1,000
Housekeeping: $2,000
You can basically expect to make $6,000 each month. For many households, this allows them extra income that can be used to offer them financial freedom. Some even choose to save it for their own children's college fund. It's a large amount of money that only makes becoming a surrogate even more incredible. Not only do you get to offer an intended couple a chance at something that was previously denied to them, but you also get a decent paycheck for it. Learn more about surrogate compensation here.
Auburn Surrogacy Qualifications
Before you can become a surrogate in Auburn, you first need to pass the surrogacy qualifications that a local surrogate agency will have. These qualifications can differ, so it's important that you read through them all before you settle on which agency to choose. For our agency, we have some of the following qualifications that must be met before you can join as a surrogate.
To promote a healthy pregnancy, we want to make sure that our surrogate mothers have had at least one successful birth. Your medical documents should be available for us to check to prove that.
You must also be a United States Citizen.
To ensure that the baby is being grown in a place that can support it while it's in development, we also ask that our prospective surrogates are not reliant upon any financial assistance. They should have financial security.
Our surrogate agency in California also prefers that you're within the age range of 23 and 38. This is considered to be pique fertility age periods. Any child that is developed before or after this range may be subject to more problems. The surrogate mother, also, may face health problems or risks.
Your BMI should be within the range of 19-30.
In other considerations of health, we ask that you are a non-smoker and that you do not abuse drugs. Drug use during pregnancy can severely impact the child.
Finally, surrogacy in California typically requires you to pass both a physical and psychological evaluation. This is just to further ensure that you are physically and emotionally capable of going through the experience.
Steps for How to Become a Surrogate
Our surrogacy agency in California makes the steps of becoming a surrogate easy. First, you need to fill out our online intake form. This is a screening procedure that can quickly determine whether or not we can accept you as a surrogate.
After that, our agency coordinator will help you with your official surrogate application form. We'll also need a few things from you. A photo of yourself and your family, your medical records, and medical documentation are all things that we'll need before you can be accepted. Your OBGYN will also need to send us a clearance letter.
Finally, you'll want to have a PAP smear performed shortly after you've filed your application if your last one was not within a 1, or paperwork showing your PAP within the year.
Once all of that has been completed, you'll eventually be matched with a couple. The three of you will sit down with a surrogate attorney to go over any legal details. This will help ensure that everyone's rights are protected.
The Process from There
Once you've been matched and all of the legal work has been finished, you can start the process of physically becoming a surrogate. This involves fertility clinics, IVF, and an embryo transfer.
Surrogacy in California involves the use of IVF to artificially place an embryo within the surrogate. The egg and sperm are fertilized outside of the body and then placed within the surrogate's body. Your body has been prepared to accept the embryo prior.
It may take a few times for the body to accept the embryo. Once it has, however, your body will start to develop the child as if it were your own.
Eventually, you'll give birth to the child. The specifics of how and where will be discussed during the initial meeting with your intended couple and the attorney.
It's easy to become a surrogate with our agency. We can walk you through every step of the process and offer resources that can make it even easier. If you're thinking about how to become a surrogate in Auburn, CA- consider Made in the USA Surrogacy!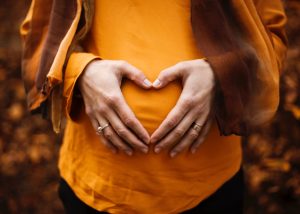 CONTACT US
If you have any questions, please give us a call anytime. Phone: (916) 226-4342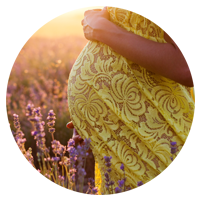 California Surrogacy