Become a Surrogate in Anaheim
Boutique Surrogacy Agency Based in Northern California
We connect surrogates with intended parents in Roseville, Sacramento, the San Francisco Bay Area, Los Angeles area and beyond
Become a Surrogate in Anaheim, California
City of Anaheim, CA
Perhaps one of the biggest draws to Anaheim, California, is the birthplace of Disneyland. Before Walt Disney chose this area for what would be the most successful theme park in the world, it was a simple agricultural community. Anaheim was first settled by a group of German families.
They were looking for suitable land to start growing grapes. Eventually, they found their perfect spot and named it Anaheim. Their vineyard would later be called the Anaheim Vineyard Company. Besides the wine-makers, the rest of the German families excelled in other skills like carpentry, mechanics, and craftsmen.
Together, they built up a small community and slowly began to make it flourish. The wine business would bring further income into the community until a terrible sickness destroyed the vineyard completely. In its place, citrus and other crops were planted. They flourished, and the area has grown those crops since.
This area would continue with its rural way of life until the 1950s. Walt Disney inspected the land and thought it would be perfect to build his dream theme park where families could have fun and make new memories. It took a year for the initial park to be built and opened on July 17, 1955.
Since that opening, the area has become a tourist town. People flock from across the whole world to visit the park. Resorts and other tourist-fueled businesses have opened up in Anaheim. It is also the home field of the Anaheim Angels. It's now one of the most populous cities in California with around 352,005 people calling it home.
If you're one of those residents, then you might want to consider surrogacy in California as a means to earn extra income for your family. How can you get started to become a surrogate? Read on to find out!
How to Become a Surrogate in Anaheim, California
To become a surrogate in California, the best step to take initially is to determine whether or not surrogacy is right for you. Being a surrogate means that you give up a good year or two of your life to the journey. While you're able to have a good deal of independence during that time, your efforts should be focused on the health of the surrogate baby.
You may have to skip out on meeting with friends or traveling for a time so you can put a healthy pregnancy first. The process of surrogacy can be a long one. There are a lot of steps that need to be completed before you can become a surrogate. The first is to join a surrogate agency near you.
This process can take anywhere from a month to six months depending on how long it takes for your hospital to give them a copy of your medical records. After that, it can take a few months for the agency to match you with the intended parents. This is simply because they work extra hard to ensure that the match is going to be compatible.
You'll also need to have fertility treatments before you can become pregnant with the surrogate baby. Sometimes, you only need a month or two of fertility treatments. Other times, you may need several months. The number of treatments is usually indicated by how well the embryo transfer and egg retrieval goes. IVF and embryo transfer will be discussed in detail later.
Once you're pregnant, you'll have nine months to carry the baby. While this does allow you to return to work and focus on your family in the meantime, your decisions should always be focused on the health of the baby that you're carrying.
Clearly, a lot of time is spent on a single surrogate match with an intended parent and their fertility clinic. Yet being a surrogate has many rewards. You can receive a generous amount of money as well as be a part of an incredible experience.
Compensation for Surrogates in Anaheim
In terms of monetary reward, you can expect to make around $70,000 with our surrogacy agency in California, Made in the USA Surrogacy. We offer bonuses and other benefits to our surrogates as well. Each surrogate agency offers different compensation rates and packages. Here are some of the benefits that you can expect from us:
Base compensation: $60,000
Twins/multiples: $5,000
Monthly allowance: $250
Experienced Surrogate bonus: $5,000
Maternity Clothes: $1,000
Housekeeping: $2,000
In addition, as a part of your surrogate benefit package, the parents will provide monetary compensation for your spouse. They're able to make up to 10 days' worth of work pay.
Besides monetary compensation, many surrogates find that the process of surrogacy is a rewarding one on its own. They often make new friends with their intended parents. Those friendships can last for generations. They also make new friends with their surrogates who are there to help support them and offer advice.
Most of all, they're able to give their intended parents something that they wouldn't be able to have otherwise. These intended parents have struggled with infertility for years. They've turned to you as the last hope of having a child of their very own. Once you're able to give them that baby, you can see the pure joy and gratitude on their faces when they hold their baby for the first time.
Many surrogates find this moment to be the most rewarding of all.
Surrogacy Qualifications in Anaheim, CA
Like most jobs, there are qualifications that you need to meet in order to join a surrogacy agency in California. This is done to help makes the chances of a healthy pregnancy even greater.
For both your own health and the health of the baby, you must meet the following criteria to join our agency:
You must be a legal resident of the United States or be a legal immigrant.
You must be financially secure. This means that you're not receiving financial assistance from any governmental programs.
Surrogates must be between the ages of 23 and 38 with a BMI between 19 and 30. We also cannot accept any smokers or those who struggle with alcoholism or drug addictions. All of these can have a negative impact on the growth of the child.
To show that you can carry a baby to term, we also ask that you have had at least one successful birth in the past.
Finally, you must have a physical and mental evaluation performed.
The Process of Surrogacy in Anaheim
If you meet that criterion, then you're well on the way of taking part in surrogacy in California and being part of an incredible experience. Once you're matched with intended parents, you'll be able to start the process of the physical transformation.
Fertility treatments are the first step in the process. The intended parents will be receiving treatments for IVF. You'll be receiving it for the embryo transfer. This involves a process in which the egg and sperm cells from the intended parents are placed in a petri dish where the cells can become fertilized.
The resulting embryo is what's placed inside of you. With the help of the fertility treatments that you received, your body will be able to think that it is pregnant. When it detects the presence of the embryo, it will treat it like its own and start to make your body go into the hormonal changes that are required for pregnancy.
Should the treatments fail, the embryo will be rejected from the body. This doesn't mean the process is over, however. It simply means that you're going to need a few more rounds of treatments before they attempt another transfer.
Once the embryo takes, you're officially pregnant. You'll need to do what you can to have a healthy pregnancy from there. For some women, this means that they want to take time off from work, so they can focus on the baby. Not all surrogates do this, however. Most return to work, so they can continue to build their careers.
Surrogate Agreement
When it comes to giving birth, the steps involved in it will have been determined earlier. After you are matched with intended parents, you'll sit down with a surrogate attorney in Los Angeles or an area near to come up with the surrogate agreement. This is basically a legal contract that describes who is at fault, how the costs will be handled, what happens during the birth, and so on.
If you're in Anaheim and you want a way to make more money in a meaningful way, then you should become a surrogate today.
CONTACT US
If you have any questions, please give us a call anytime. Phone: (916) 226-4342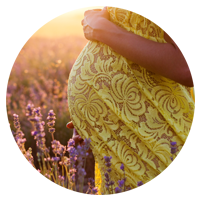 California Surrogacy