Becoming a Surrogate—What About My Family? 
Many women decide to become a surrogate because they have already gone through at minimum one healthy pregnancy and would now like to help another family have a child. A woman's choice to become a surrogate does affect the entire family.
Before beginning the rather complicated and intense yet exciting process of surrogacy, surrogacy experts strongly recommend that the topic be brought up with other close family members to ensure that everyone is on board with this generous plan.
Surrogates often have younger children still at home, and this should be taken into account when thinking about becoming a surrogate.
There are some practical recommendations from other surrogates and those in the know about how to best begin these conversations with children of various ages.
Planned for properly, the process of surrogacy can be a marvelous, rewarding and positive experience for the whole family including younger kids.
Learn More by Searching Surrogacy Near Me for Details
Contact our welcoming surrogate agency by accessing our website connected with Made In the USA Surrogacy agency in California anytime night or day online.
If you live outside of the area, input the words "surrogacy near me" and you'll see that we are still the trusted source for surrogacy in California.
Evaluate Whether Now is the Right Time to Become a Surrogate
Before embarking on this remarkable journey able to fulfill parenthood dreams for another family, it is crucial to evaluate whether now is truly the right time for this experience.
Many first-time surrogates begin after they have raised and completed their own families. However, there are also many surrogates who decide to become a gestational surrogate after their first, second or fifth child with plans to have another biological baby someday in the future just not now.
Ensure that your Spouse or Partner is On the Same Page
Children often go through various stages of emotions when the mom becomes pregnant.
Depending on the age of your child, feelings such as jealousy, anger or fear can occur as the child begins to notice that their mom is spending more time with the baby growing in her belly.
Before beginning any discussions regarding the pregnancy, it is important to communicate with the spouse or life partner first to ensure that both parents are on the same page to lower the natural confusion kids often experience.
Children need and like consistency in their everyday lives. When both parents agree with each other, the kids are more likely to feel safe and secure in their home environments.
Constant disagreements and different parenting approaches can make younger kids worry, and they are less likely to express themselves keeping their inner turmoil hidden. Over time, this can cause serious consequences like trouble sleeping, sadness, abnormal anxiety, behavioral outbursts, becoming withdrawn and depressed moods.
Explain the Process of Surrogacy at Each Child's Age Level
Children are naturally curious and in-tune with their living environment and the people in it.
Trying to hide something like pregnancy from them for a long time is usually a poor decision. Without clarification from their parents, kids are prone to fill in the emotional blanks as suited to their young age and understanding level.
Broach the subject in a gentle and positive manner.
Make sure that this conversation is started when things are calm, and allow the kids to ask questions too. Keep the complex process of how a mom becomes pregnant with someone else's baby simple, clear and suited for their age and maturity level.
Consider Reading Age-Appropriate Story Books About Surrogate Mothers
Younger children have short attention spans as evidenced by this chart.
To explain a surrogate pregnancy, many surrogates opt to read short picture books about the experience. It is important for young children to have the answers that they seek explained in a way that they can easily understand.
It is not necessary and can be too overwhelming, for children to hear explicit details regarding how a woman becomes pregnant and the hard-to-understand process of becoming pregnant as a surrogate. Smaller children often do well by having this process explained by way of simple and age-appropriate storybooks that their parents can read at a quiet time.
Some examples of good age-appropriate positive books about surrogate births include:
Involve Your Kids in the Surrogate Process As Much As Possible
The simple act of becoming a surrogate becomes more than a private secret.
In time, the surrogate's whole family will be involved in the process to some extent. Younger children often feel left out if others in the family are involved in something that they are not.
Most experts that work with surrogate moms encourage parents to allow their kids to be involved in the process of helping another family have a baby as much as possible. During and after many of our surrogate births, intended parents can become good friends with their surrogate mothers and their children will become friends with their children.
Of course, how much and to what extent that involvement could mean will largely depend on each child's age, maturity level and emotional status.
Here are some terrific ideas to involve your kids in the joys of being part of a surrogate family.
Ask their permission to help another family beforehand if possible
Give them time to accept the idea
Share information about the intended parents and their extended families if possible
Involve kids in making a surrogate story for the new baby and intended parents
Allow kids to draw pictures, write letters or pick out a toy to go home with the baby
If possible – have kids meet intended parents in person or via video contact during pregnancy and/or afterwards
Take pictures with your kids for baby's book
Depending on each unique surrogate situation, having your kids involved early on and throughout helps give them a sense of satisfaction.
This can also help boost your children's self-esteem, confidence and encourage empathy for others. These are all excellent character traits all parents should strive to model for their kids.
Keep a Positive Attitude About Having a Baby for Another Family
While there is an old saying that a child should "do what they are told and not what they see their parents doing," this is bad parenting advice. Child development experts state that children model their own emotions, reactions and behaviors after what they see their parents doing.
When parents speak about the surrogate process in a positive and upbeat manner, the children in the family are most likely to adopt that same behavior.
Children need constant reassurance that all is right in their world.
Parents need to remember this important task especially when planning to make a serious change in their family's lives like mom becoming a surrogate.
Be Prepared For the Surrogacy Process And All Of The Stages 
The surrogacy process can be hard for many surrogates.
Constant appointments and tests may seem like they will never end. It's important to know the time commitment that will be involved and to properly prepare your loved ones for the time investment that surrogacy will take.
As a whole, the surrogacy process is mainly front-loaded before the transfer, and most of your appointments as a surrogate will be had at the beginning of your process before embryo transfer.
Keep in mind that you will most likely need to travel to the location of the fertility clinic that your intended parents have selected, and you may be required to be on bed-rest if some unforeseen circumstance comes up during the process of pregnancy.
Get in Touch with a Caring Surrogate Agency for More Details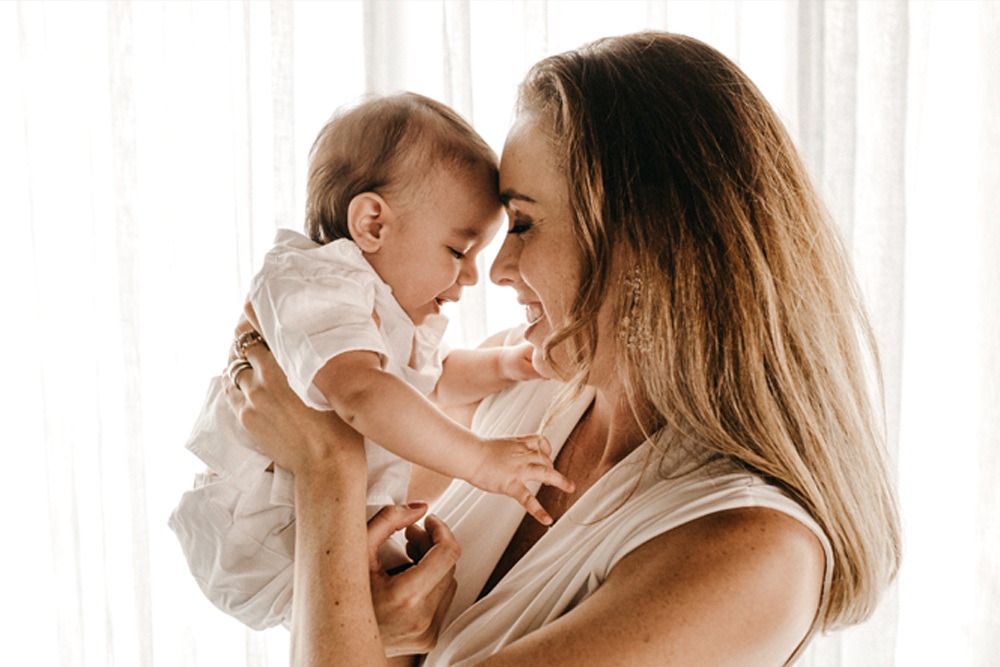 If you are considering surrogacy in California, get in touch with our caring and supportive surrogacy agency in California by phone or schedule a phone consultation.
To help determine if you would be a good candidate for this special opportunity, browse our surrogacy qualifications, read our healthy pregnancy guidelines and obtain the most up-to-date legal changes regarding surrogacy in California.
Our surrogates are women who have already completed their families as well as those in the process of raising young children at home.
Many stay-at-home moms of younger kids see a surrogate birth as a chance to give another family the same joys and hopes of parenthood that they already have experienced.
If you have had at least one fairly easy and uncomplicated healthy pregnancy, give us a call at 916-226-4342 to review our other additional surrogacy qualifications. To begin the process, surrogate candidates must provide their complete and accurate medical records for our medical review.
These medical records are essential in order for our team to determine a clear picture of which potential candidates are more likely to have a low-risk and healthy pregnancy with a surrogate baby this time.
Fill out our form here to make sure you can become a surrogate after we review your medical record.