7 Steps After Getting Matched with a Surrogate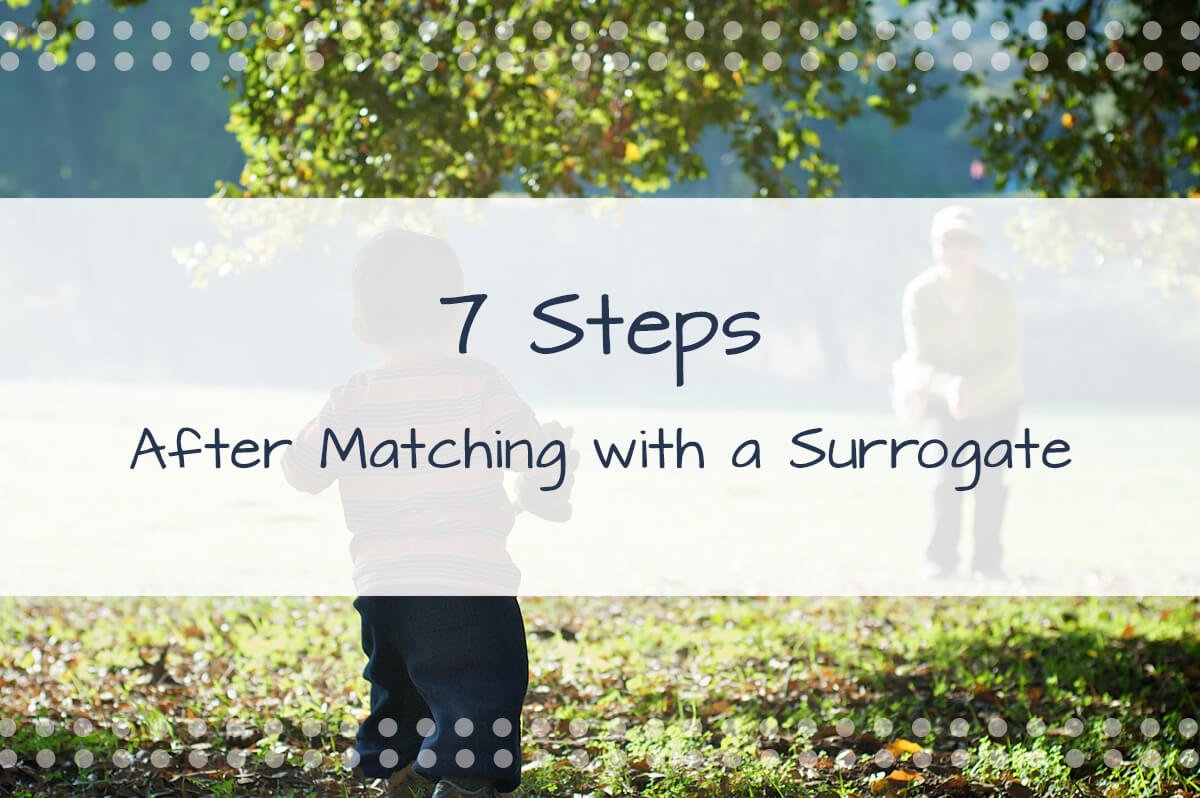 Prepare For The Surrogacy Process: Here are the 7 Major Steps For Intended Parents After Getting Matched With a Surrogate
Hello Intended Parents and potential surrogate mothers!
Thank you for reading our blog about surrogacy and surrogacy-related topics such as becoming a surrogate, and the surrogate process.
We regularly address topics such as how to become a surrogate with Made in the USA Surrogacy, other surrogacy related topics such as surrogacy costs for parents, and process related articles that will help both parents and surrogate mother prospects learn about the process of surrogacy related to their journey.
Feel free to browse all of our articles for more information regarding surrogacy.
Today we wanted to address what happens after the match meeting with your surrogate.
What is the match meeting?
Take a look at the article for information regarding the match meeting details. Basically, a match meeting means that you, the intended parent, have elected to meet with a surrogate mother prospect that our agency has provided you a profile for- and she would like to meet you as well to see if you two connect.
If the connection is made, both your surrogate mother prospect and you would be officially matched!
But what happens after the match? Does the process get more serious? Now that the jitters of whether you will connect with your surrogate prospect have dialed back, the real questions and concerns begin!
After the match, there are 7 major steps for both surrogate mothers and intended parents:
#1 – The second part of your Agency Fee is due
For many intended parents who have hired our surrogate agency in California, they have been looking for a surrogate for a while before they came to our agency.
After they signed our retainer agreement and paid half of our agency fee- we have gone to work to find a surrogate.
After we find a surrogate and the match meeting as described above has been completed and you like the surrogate prospect that we have put in front of you and agree to match with her, we ask for the completion of our agency fee.
After this point, you're no further fees no matter how long it takes us to complete your surrogacy journey until we have a successful pregnancy and birth with a surrogate.
To avoid confusion, Made in the USA Surrogacy collects it's matching fees to find a surrogate in California as follows: Half upon signing our retainer agreement to find a surrogate, and the other half after both parties have agreed to match.
#2 – Escrow set up and deposit of $10,000
After both parties have agreed to match, it's imperative that the intended parents set up and deposit an initial $10,000 into the escrow funds so that our surrogate agency has the ability to book the appointments associated with this surrogate and parent psychological evaluation, travel needed for the medical screen and other related costs prior to signing the surrogate agreement.
These funds will apply to the estimated amount of your surrogacy journey that Made in USA Surrogacy has provided to you prior to matching with the surrogate.
We provide all parents with a detailed estimation of costs based on the individual surrogate candidate that they will be meeting or have already met with during the match meeting.
This estimate is how we base most of the surrogacy's estimated costs to the best of our ability according to your surrogate mother's unique situation.
#3 – Psychological evaluation for both parent and surrogate discussed above
It's imperative that both the surrogate mother and intended parents go through a psychological evaluation in order to determine everyone psychological state prior to starting this process.
For the surrogate, we need to make sure as her surrogate agency, that she is of sane mind and understands how large the responsibility is for her to become a surrogate and what that can mean as in impact to her family during the process.
The psychologist will also dive a bit deeper into her past experiences and what turned her into the person she is today.
This will help us see that her motivations are clear and genuine.
Some Intended Parents ask why we have them complete a psychological evaluation as well.
Though it is the standard across all surrogate agencies in California, as well as for your fertility clinic, it's in the best interest of all involved to make sure the parents are free of any psychological issues or stresses that could result in a negative outcome.
Also, it should be noted that psychological screenings will be the responsibility of the parents to pay for both the parents and their surrogate.
#4 – A medical screen of your surrogate and passing of this screen at your fertility clinic
Many intended parents ask whether or not we have had their surrogate mother medically screened by the time they have met her for a match meeting.
This process is specifically reserved for after the match meeting because your individual fertility clinic will want to do a screening of their own.
If we as an agency medically screened every surrogate mother before she was matched, not only would we not be able to shoulder the costs, but your specific fertility clinic will want to clear her medically.
There is no way for us to anticipate or use the specific fertility clinic that will be used in her process – prior to her matching with your family.
Therefore we ask all intended parents to understand that medical screening is a process they must pay for in under-go after deciding to match with their surrogate mother.
#5 – Surrogate Agreement and negotiation between both legal parties
After your surrogate mother has been medically screened and excepted as a candidate for your surrogacy, you and your attorney will draft a contract for your surrogate mother to review and sign as an agreement between the parties involved.
This is one of the most important parts of the process because many details will be discussed, agreed upon, negotiated back-and-forth, and hopefully, everyone will have very clear expectations moving forward.
It will also establish who are the parents of the baby and what the expectations are of the surrogate mother toward the child and during her pregnancy.
Even though legal parentage is established via a pre-birth or post-birth order from a court (sometimes parents may need to adopt the child after birth depending on the state the child was birthed in), the Surrogate Agreement will state for all parties involved who-is-who and what their relation is to the surrogacy.
It's at this phase that most intended parents will state any wanted expectations outside of the normal for their surrogate, and the surrogate will respond to these expectations with her thoughts and possibly other wants of her own during the process.
It's imperative that both intended parents and surrogates maintain a calm and collected state understanding that negotiations are part of the process and healthy for all to understand how to move forward with the surrogacy.
#6 – Start of medication for your surrogate mother
After your surrogate has completed and passed her medical screening by your fertility clinic, she will be cleared to start medication.
She will not start medication for your surrogacy journey until all parties have agreed in this surrogate agreement to all terms that will guide the surrogacy to a successful conclusion.
This process can take her one month or a few months for her body to respond to that medication in order to prepare her uterus for accepting the embryo that will be placed by transfer.
During this time your fertility clinic will be monitoring her progress and set a firmer date for the transfer.
#7 – Travel and Transfer Attempt
Only after the Surrogate Agreement signed between your surrogate mother and you, the intended parent, and the medications have been successful with the surrogate's body, are we able to schedule the transfer.
Depending on how quickly the negotiations can go for the Surrogate Agreement between both parties and their attorneys and how quickly her body can respond to medications, the typical turnaround time from the match meeting is about three months.
We will then schedule your surrogate mothers to travel depending on where she lives and where your fertility clinic is.
Most of the time she may have to hop on a flight and stay in the region of your fertility clinic for a few nights and she may need to bring along a significant other.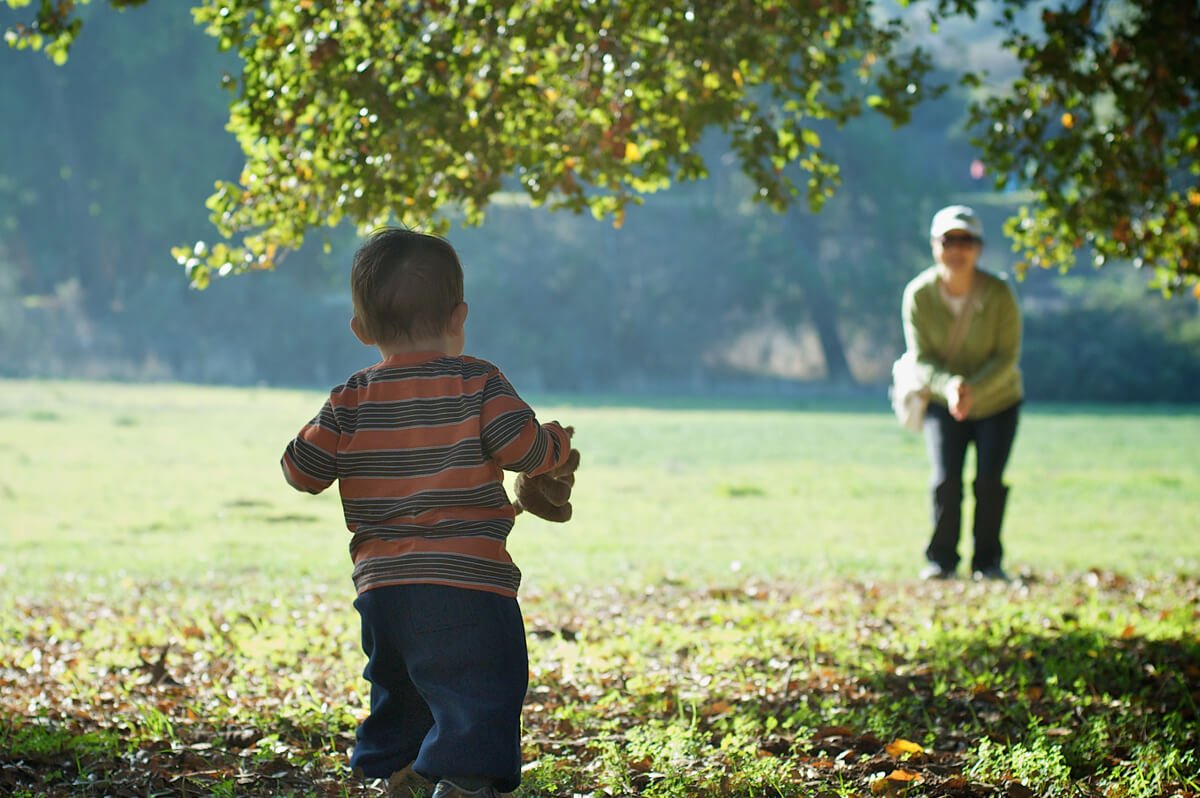 Wherever you are at in your journey to find a surrogate or become a surrogate, Made in USA Surrogacy is committed to helping you with all of the details specific to surrogacy.
We encourage you to fill out one of our respective forms online, and we will get your process started immediately.
Please do not hesitate to also call us at 916-226-4342 if a phone call works better. We look forward to finding you a surrogate and making your dreams of having a child a reality.