Feeding Your Child After Surrogacy: 6 Tips For Parents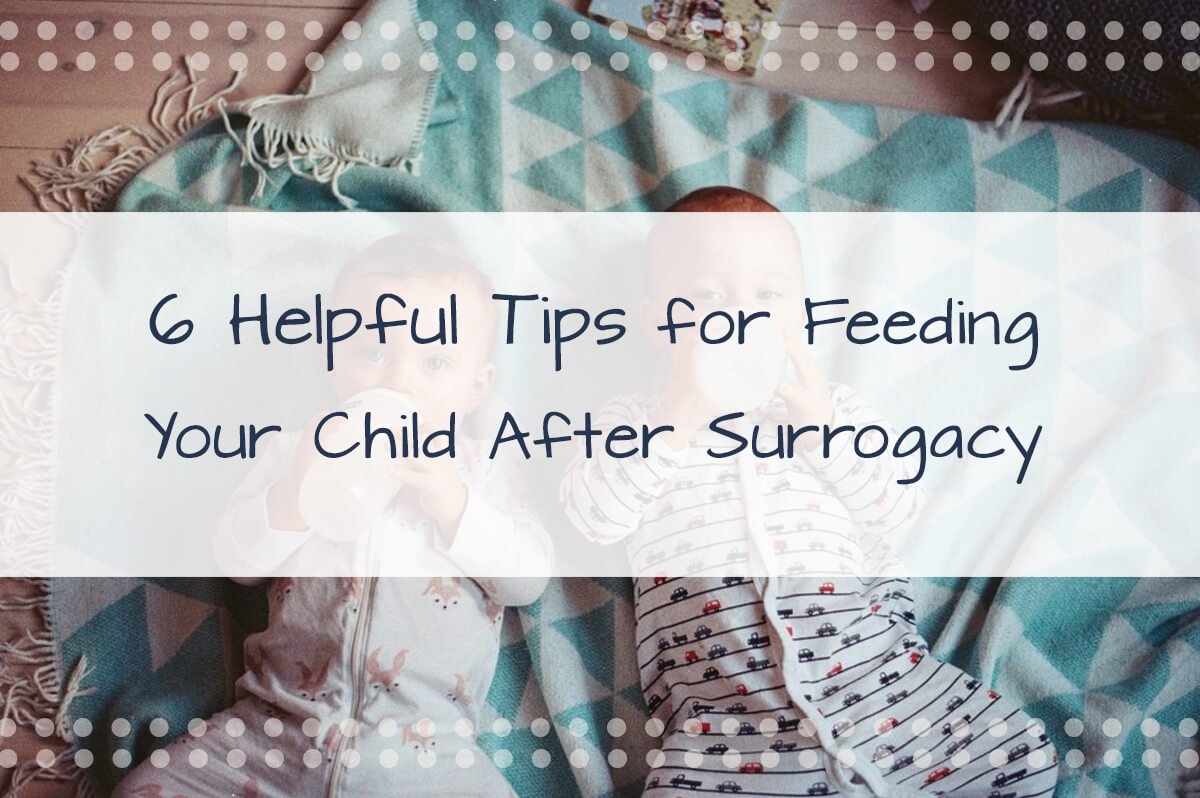 Hello, hopeful parents having a baby through surrogacy or those researching surrogacy!
Made in the USA Surrogacy is a boutique surrogacy agency located in Northern California in the small city of Roseville.
We are the Sacramento area's premier surrogacy agency. Even if you are in the Los Angeles area, we service all couples who are going through IVF treatment or IVF cycles putting embryos together but are unable to transfer those embryos or attempt having a baby on their own.
We discuss topics related to finding a surrogate, we discuss the 12 steps to finding a surrogate, and all topics related to surrogacy in California or abroad.  We hope this blog is a resource to you for all of your surrogacy needs and questions!
Today we are discussing feeding your child.
Now that you have had your child through the gift of your surrogate mother, there are so many things you have to do becoming a new parent! Where do you start? Let's start with feeding your child. What are you going to feed them?
How are you going to feed them and when? Here are a few helpful tips.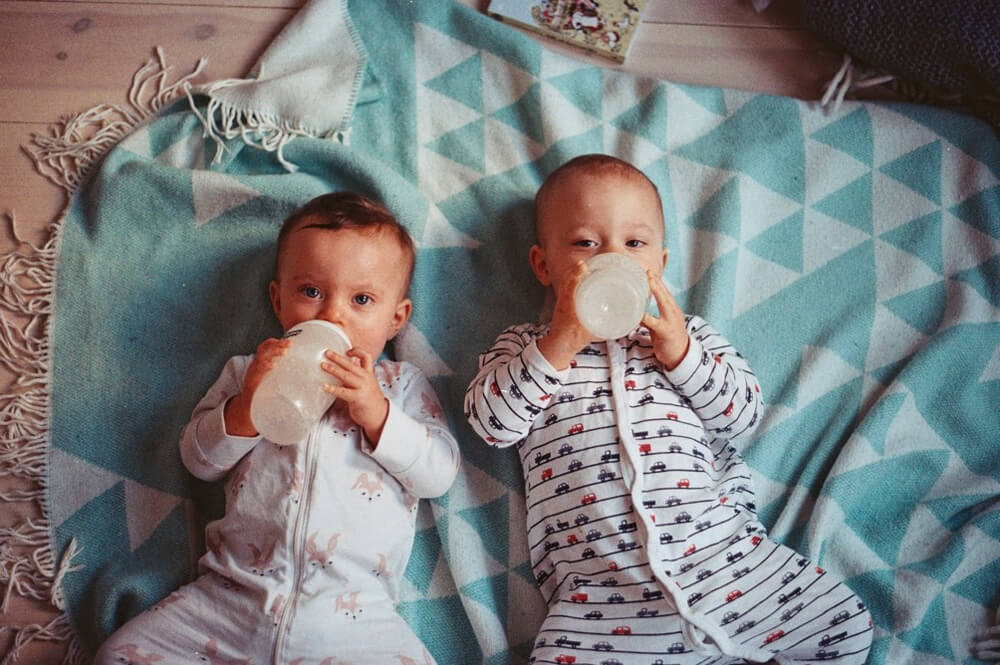 #1 – Using your surrogate's breastmilk
We know that you didn't have the baby, and therefore will not have a milk supply to give them through breastmilk.
Intended parents sometimes think they will be imposing on their surrogate to ask her for the breastmilk or be reluctant to try it for various reasons.
But we want to encourage you- many surrogate mothers are more than happy to provide breastmilk for the surrogate babies, and it is even written in the contract. Of course, you may have to compensate her for her time to pump and ship the milk, but it is well worth the investment.
We have had surrogates go to great lengths to ensure the baby has their pumped breastmilk, even sending it to the parents if they live in another state.
The benefits of breastmilk far outweigh the benefits of any other food here are a few of the benefits that breastmilk provides for children:
It helps build their immunity naturally
It provides them with every necessary nutrient they need (protein, fat, amino acids and enzymes)
It helps them avoid stomach issues related to digestion
These are just a few of the benefits of breastmilk.
We know that you may be pressed for time or reluctant to ask your surrogate to pump her milk etc, but trust us, she will be more than happy.
#2 – Watch for hunger cues
There is actually a term for hunger cues- called "rooting." In essence, this may look like the baby smacking their lips together, when they are being held leaning over from side to side (looking for a breast to feed them), or responding to touches above the top lip looking for food.
There are a lot of books out there about parenting, feeding baby and the like. The regular thought about newborns is that they should be fed every 2 hours.
It's our view at Made in the USA Surrogacy that babies, in general, should be fed on demand.
This may not be a "popular" view because some people believe that babies should adhere to a schedule and do better this way. But if you think about it- do you eat when you are hungry?
Most of the time, yes.
In the same way, we encourage all new moms and parents to feed their babies when they are hungry. They will usually let you know they are hungry with persistent crying or inability to be soothed. We figure there's no harm in trying to feed them- if they take it, then they were probably hungry.
Most babies we have seen will refuse to eat if they are not hungry- or if there are other issues (ie- a poopy diaper?) Forcing new children to have feeding schedules this early in life (0-6 months) may be too much of a tall order- that's why our advice is to feed on demand.
When they act hungry, feed them.
#3 – Keep a regular supply of breastmilk handy
You are a new parent, so you may not know that children have their own schedule. Some of them respond to hunger in different ways, either by rooting or continually crying.
It's best to have a supply of breastmilk handy to be ready for warming up- by "being ready", we are meaning breastmilk that is not frozen.
How long does breastmilk stay good? It can stay out from the refrigerator (room temperature) for up to 4 hours, and if it is warmed, it is best to use it within the hour.
#4 – Always burp the child after a few minutes of feeding
To keep away from stomach issues with your new child, it's a good habit to always burp them after a few minutes of feeding.
Even if the child is hungry and seems to be sucking down the milk or formula – take it from their mouth and hoist them over your shoulder. A small slight pat on the back for a minute or so usually does the trick.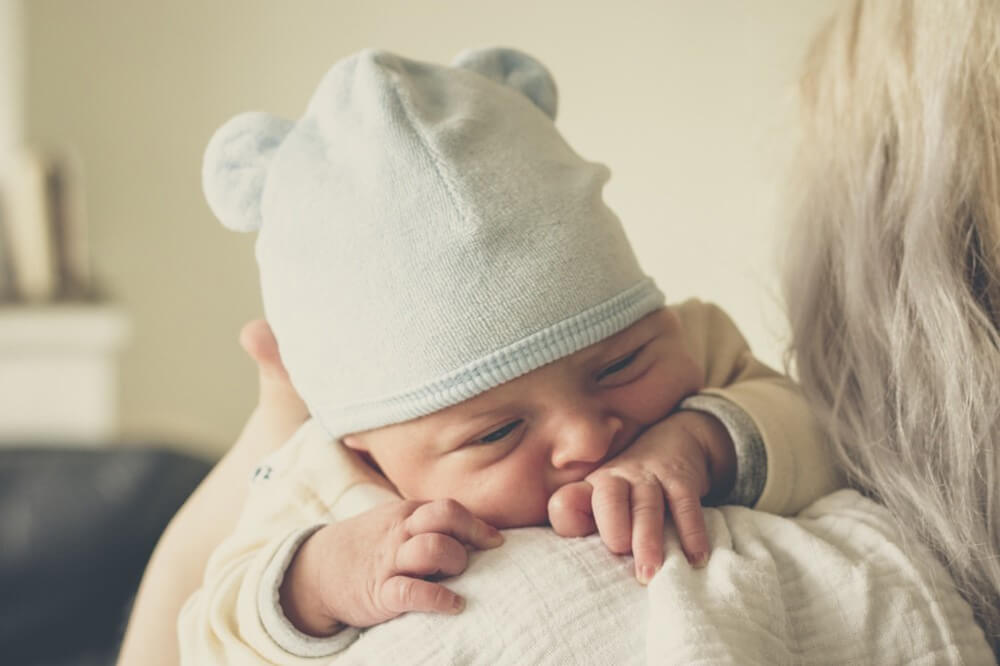 #5 – If you are formula feeding, watch the amounts of eating
We have had many surrogate babies eating up the yummy formula for a while. Because the formula is less natural than breastmilk and it is based on a preset formula (no pun intended) for babies of a certain age, it may have more calories than your specific child needs at the time.
It also may have additives of sugar and preservatives that the baby will want more of. We have seen many small children who are formula fed gain unnecessary weight due to the inability for the milk to regulate itself (what breastmilk does).
#6 – Visit a lactation specialist even if you are not breastfeeding
Lactation specialists and midwives are known for their ability to help new babies cope with the new task of eating. When the baby was in the surrogate mother's womb, nutrients were transferred from the placenta through the umbilical cord – now your baby has to work to eat.
Sometimes this action is not as easy as it may seem on the surface or as natural for a baby. Though they know they need to suck, sometimes they have trouble eating from the nipple in certain ways, and this can produce bad eating habits (and hence, bad sleeping patterns).
Going to a lactation specialist or trained midwife will help you observe from an expert on how to properly feed the child, or if they are struggling with a limitation such as a tongue tie.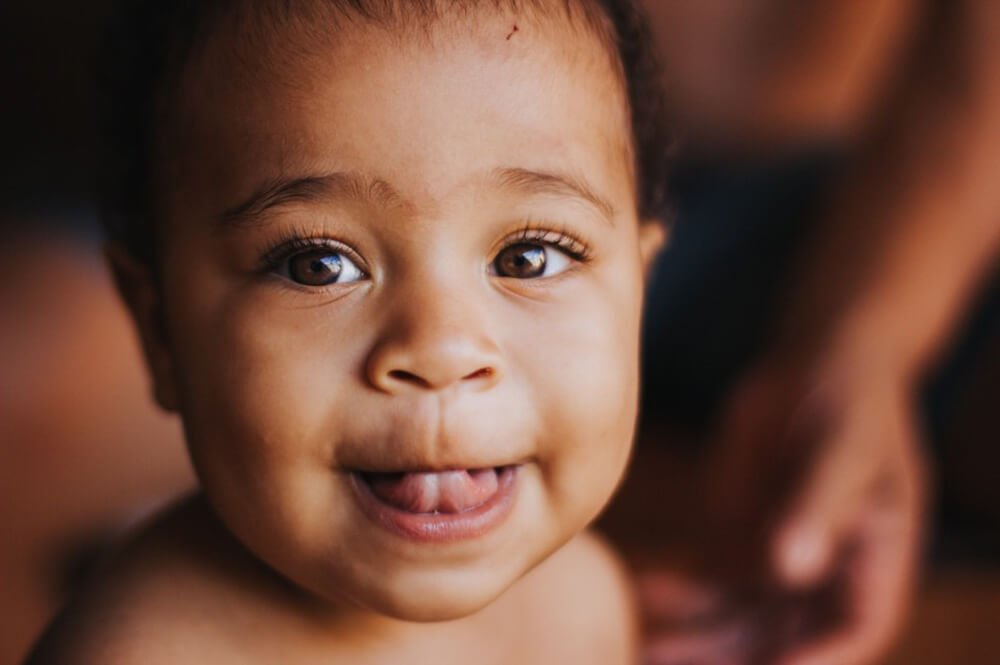 If you are a parent looking for a surrogate or having trouble finding a surrogate – we want to help you.
If you found this article, and you think your friends could use the advice or our services, please also share this with them!
Fill out our inquiry form to get started looking for your surrogate and complete your family today!