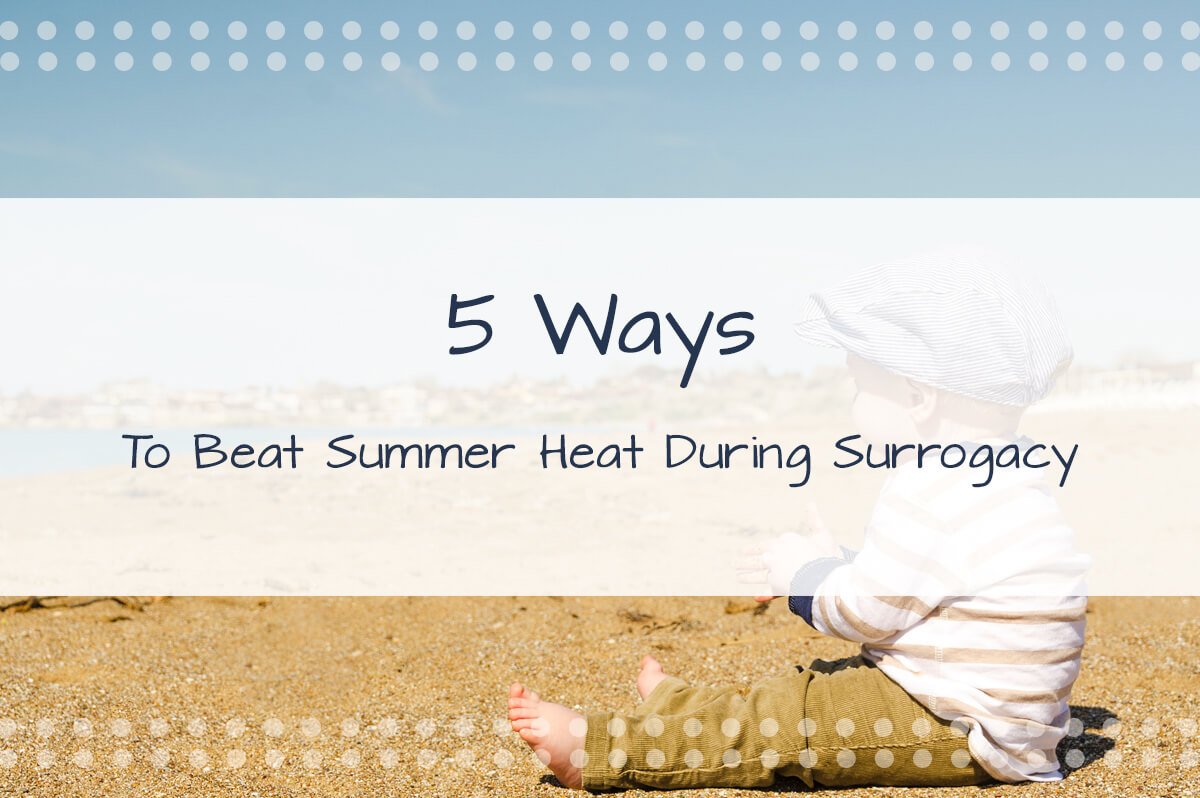 Beat The Sacramento Summer Heat During Surrogacy With These 5 Effective Ways
Hello Intended Parents and potential surrogate mothers!
Thank you for reading our blog about surrogacy and surrogacy-related topics such as becoming a surrogate, and the surrogate process.
We regularly address topics such as how to become a surrogate with Made in the USA Surrogacy, other surrogacy related topics such as surrogacy costs for parents, as well as process related articles that will help both parents and surrogate mother prospects learn about the process of surrogacy related to their journey.
Feel free to browse all of our articles for more information regarding surrogacy.
Today we are going to speak about how Surrogates can escape the drudgery of a summer surrogate pregnancy!
If you're reading this article, chances are you may be anticipating when the rain will subside in sunny California or perhaps you are worried about whether your pregnancy will land smack dab in the middle of the summer heat.
Most of our surrogates starting now (in April of 2019) who were recently matched, and transfer is scheduled, will be dealing with the summer heat.
As your premier surrogate agency in Sacramento- located in Northern California, we know just how hot it gets in the California summer months.
Record temperatures can reach as high as 105-110 degrees Fahrenheit during the summer, sometimes more!
So how do you manage your surrogate pregnancy in the middle of the summer heat?
Here are five ways to beat the summer heat:
#1 – Drink more water by using a Stainless-Steel Water bottle
This may seem like an elementary concept- but drinking enough water during pregnancy it is an essential aspect of maintaining your body's equilibrium especially while growing the surrogate baby.
Water helps your body absorb nutrients and helps those nutrients packed with vitamins and minerals as well as hormones to fuel your blood cells that carry nutrients to the placenta.
It's essential to not only hydrate yourself but also to hydrate the surrogate child.
We see so many surrogates who just aren't drinking enough water. The recommended daily intake for pregnant women is 80 ounces of water.
That's 10 8-ounce glasses or two 40-ounce Hydro Flask Stainless Steel water bottles.
This may seem like a lot, but after you get in the habit of drinking more water, your body will be more hydrated and equipped to handle the heat.
We have found one great way to make the water taste better is to add the squeeze of lemon or lime!
Try it- I promise you'll feel more refreshed!
#2 – Shop for loose clothing
When you become a surrogate, it can be a little daunting thinking of all the clothes you are going to need to accommodate your new belly.
We suggest if you're going to have a summer pregnancy during your surrogacy journey, use all of your $1,000 surrogate compensation toward outfitting your new wardrobe with summer dresses, light colors and breathable fabric.
#3 – Buy a Nutri-Bullet
One of the wonderful things about Nurti-bullet is that it blends fruits and vegetables so smoothly it can be put into a popsicle mold, and you can have fresh popsicles made from home!
Not only can you make fresh popsicles, but you can also make fresh smoothies with frozen fruit that are very cold and awesome to drink during a hot day!
Also, because we know surrogate mothers have children at home (surrogate moms are required to meet these qualifications), your children will most certainly enjoy the process of making these smoothies or beg for popsicles daily!
All the while making a gigantic mess for you to clean up!
#4 – Find a swimming pool
Again, we know these ideas seem commonplace.
However, when you become a surrogate- especially after not having been pregnant for a few years- some of your normal activities and things you would think about when you were not pregnant may become a little cloudy and hard to remember.
Believe it or not, a pregnancy brain is a real thing!
In the last year, our family has found some unique ideas if you don't have a pool at home:
Go to your local Costco, Bed Bath and Beyond, or Target and pick up a kiddie pool at least 4 feet wide. You'll find that the quality of this pool may not be up to par with pools that will last a long while. Because they are always under $30, don't worry if you have to throw it out you get a new one for next season- we have done it over three times now, for 3 years straight!
Don't forget grandma most likely has a pool at her house as well!
If grandma doesn't have a pool, and you don't have enough room for a kiddie pool (or maybe your sense of pride is too high to swim in one with your small toddlers) join one of your local gyms. We recently joined a large gym in the area that has both inside and outside pools complete with play structures and swimming lessons for your children. Obviously, this is the best way during your surrogacy to beat the heat!
#5 – Turn on the sprinklers or the hose- or find the local splash pad
Sometimes our children know how to play best in the heat.
Recently, we found an outdoor area in the middle of the Playpark and discovered that there were hidden fountains coming out of the ground.
Apparently, they call this a splash pad!
Don't be ashamed.
Go right on into that water with your kids, after packing a lunch for everyone and towels galore! Have at it!
This will most certainly be free (not over $200/month for your local gym membership…) and so much fun for the entire family.
Just make sure you have a spare towel in the car and a change of clothes- because the next time you happen to be at this park (or near it) your kids will inevitably want to go into the splash pad at the most inconvenient time!
If you don't have time to go to the local splash pad, turn on the sprinklers, or use the hose!
Our kids loved it and it was a great refresher for me as well during the heat when I was a surrogate!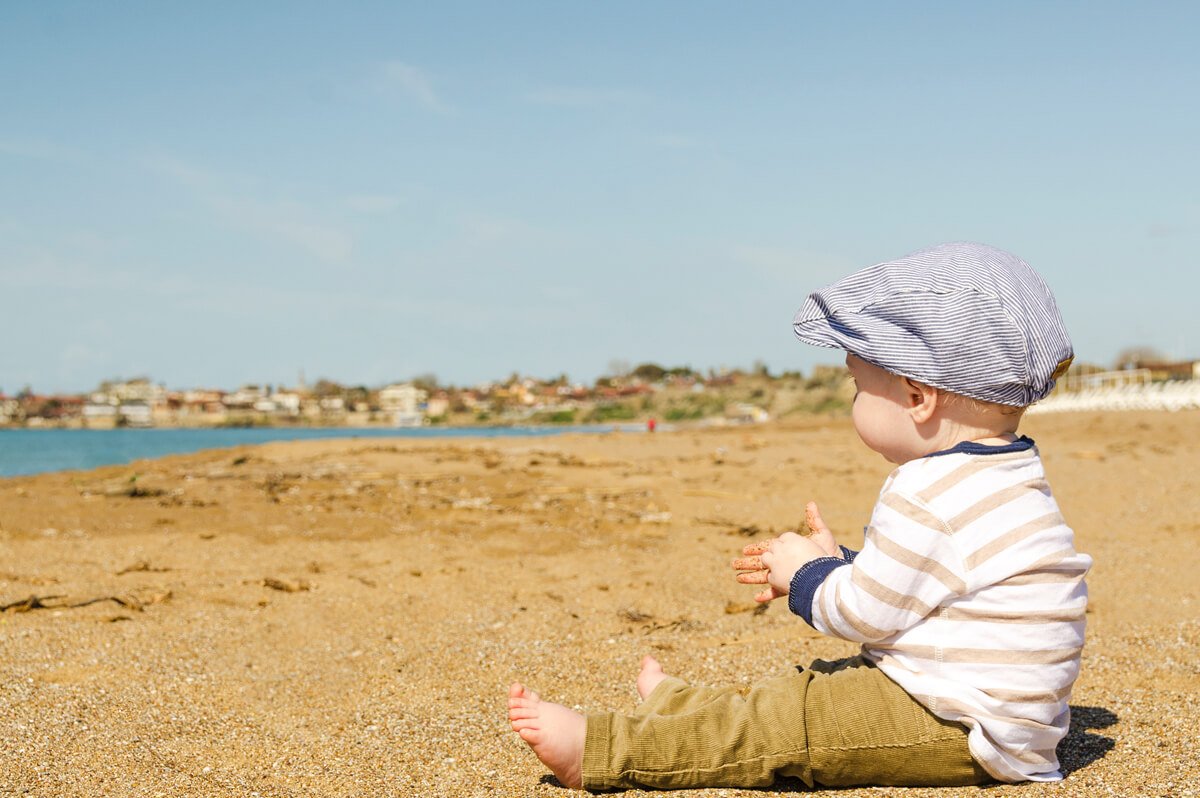 Wherever you are at in your journey to find a surrogate or become a surrogate, Made in USA Surrogacy is committed to helping you with all of the details specific to surrogacy.
We encourage you to fill out one of our respective forms online, and we will get your process started immediately.
Please do not hesitate to also call us at 916-226-4342 if a phone call works better. We look forward to finding you a surrogate and making your dreams of having a child a reality.