Hire a Surrogate Agency To Start A Family: The Top 4 Benefits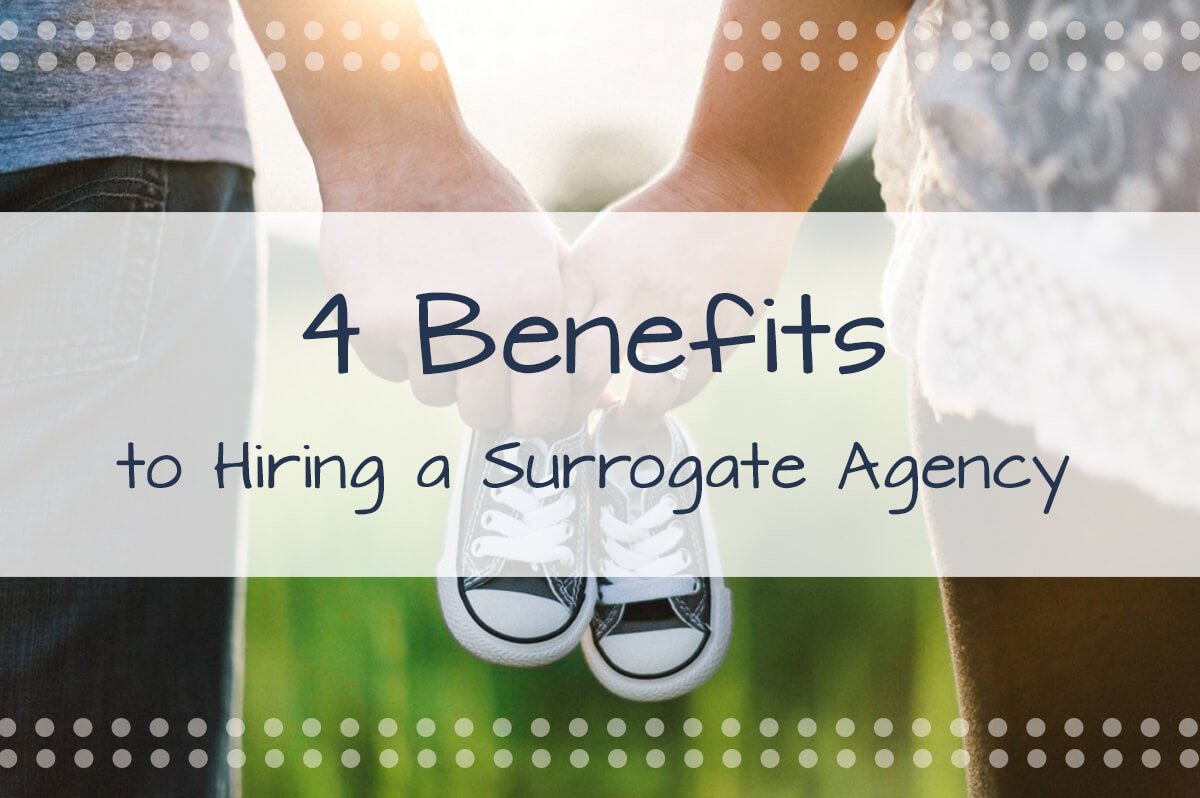 Hire a surrogate agency and get the most out of your surrogacy!
Hello, intended parents who are wishing to start a family.
We know this journey of infertility has most likely been long for you – filled with doctors' appointments, treatments, and a mixture of emotional feelings for both you and your partner.
Perhaps you have a few embryos that are frozen already, or perhaps you are getting to the stages of IVF where embryos are just being produced. Wherever you are in the process, you know that you will probably need a surrogate.
So where do you go from here? If you know you are infertile for one of many reasons or unable to have a child- for many parents surrogacy is their only hope to start a family.
For many parents we come across, the first place they look for surrogacy information, unfortunately, is Facebook. And while helpful for social purposes, the advice given on social media platforms should be examined thoroughly for accuracy and with a professional who is in the business of surrogacy.
We have found much of the advice on Facebook forums with surrogacy to be negatively bent towards "going-independent" and the like. It causes parents to think twice about hiring a surrogacy agency in California or elsewhere for that matter.
At Made in the USA Surrogacy, we want you to know that surrogacy is our business, and we take every part of the surrogacy process seriously every day. So allow us to tell you the 4 benefits to hiring a surrogate agency:
#1 – We are professionals in this industry
Most of the surrogate agencies in California, surrogacy agencies, attorneys, and services used such as escrow account services started their business in surrogacy because someone related to that business (usually the owner) has had a personal experience with surrogacy.
With almost all surrogacy agencies, you are likely to find an owner or agency who has had a personal experience either with children had through surrogacy or they were the surrogate themselves.
With Made in the USA Surrogacy specifically, our owner Samantha was a surrogate.
It was from her own journey that inspired her to start Made in the USA Surrogacy. Many of our professional friends as attorneys and other agency owners have had transformative experiences with surrogacy, and that is what drove them to be in this business.
Being professionals in this industry helps us be the experts in the process of surrogacy, and we are able to answer questions regarding both the surrogate and the parent process. We are available 24/7 for surrogacy related issues on your journey.
Being a professional in this journey with you ensures that you know our entire job is surrogacy – it is our full-time job and priority.
#2 – We will re-match you if your match fails
Beyond the hype of "going independent" with your surrogacy – the realities of the surrogacy process could easily overwhelm even the most discerning parent.
The truth about surrogacy is that surrogates are not plentiful by any means, and to have a woman willing to carry your child for you is an extremely large decision she has to make and feel comfortable with.
Regardless of the compensation or other agreed upon benefits that you as a parent and your attorney may have come to with your independent surrogate – the rate of failure among independent journeys is high.
What this means for you as a parent is that you will have to go completely back to the beginning searching for a surrogate, and you may be further delayed in starting your family.
Though you may also very well experience the failure of a match through using a surrogacy agency such as Made in the USA Surrogacy, when you hire us, you hire us for the entire completion of the journey.
If there is a match failure, we will work even harder to find you a match, without collecting any more fees from you (subject to our retainer agreement).
In and of itself, the safety net of a surrogacy agency that will re-match you if things go wrong is an amazing benefit of hiring a surrogacy agency. Because we are marketing constantly for more surrogate mothers every day and screening them, the chances of us having another match sooner than you can find another surrogate candidate on your own (and convince her to have your child, and hopefully screen her) will be 10-1.
#3 – We screen your surrogate mother candidates heavily
Many parents don't quite understand the level of screening we do with each candidate that comes through our doors to apply to become a surrogate. Just in January of 2019 – we did not accept over 10 candidates for various reasons.
It's a complicated and involved process. We highly encourage parents not to go independent with their journey simply because they are not equipped to fully screen each candidate they come across or that they find.
Just because they had pregnancies and they are of the age they think that is appropriate is not reason enough to continue with a candidate.
We have parents call our office every day and state how many of these qualifications they have (not understanding that as a professional surrogacy agency, we have our own qualifications, and are much stricter).
There is a myriad of other considerations that we make other than pregnancy history and age- as each woman is different and her journey of motherhood most likely will be different from the other candidates you run into. We force ourselves as a surrogacy agency in California to make sure our candidates are screened so heavily that only the best ones make it through.
#4 – We have an excellent professional network
Throughout your surrogacy journey, you will inevitably need the services of other surrogacy professionals.
We encourage you to think about how valuable it is that not only are we professionals in our industry of surrogacy and we can lead you the entire way through your surrogacy journey – but we have others that we work with who understand the process of surrogacy and are standing by to help us with the goal for you to become a parent and or become a surrogate.
We make sure that our professional network is large with many trusted individuals who will get you the successful birth of a child that you are hoping for to start your family.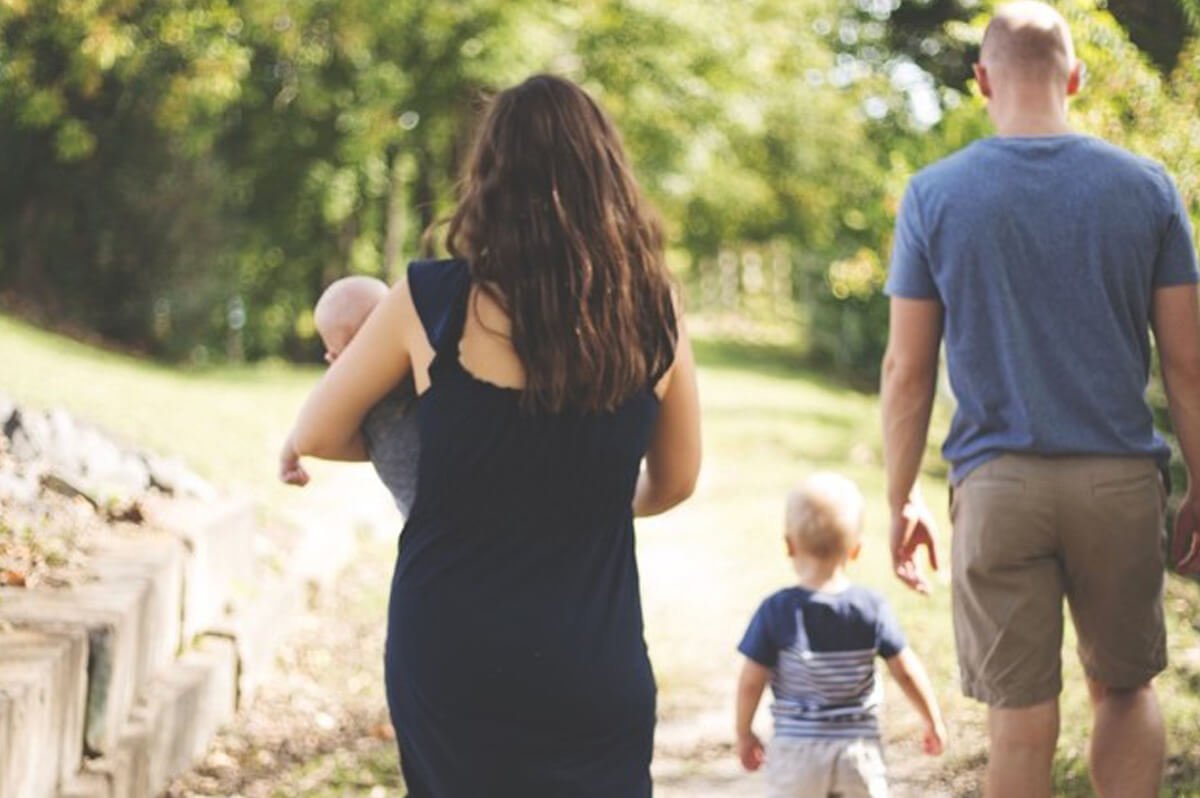 With surrogacy, time is of the essence.
Surrogate candidates come and go fast due to the competition in California, and good surrogate candidates are matched extremely fast. If you haven't started with a surrogate agency in California yet, we urge you to contact us to start your process to find a surrogate.
It could take months to find you the specific girl you are waiting for – but if you aren't signed up, you will miss out to the family that has already started looking for a surrogate.
Starting with your surrogacy journey early on in the process will help alleviate the stress of worrying about these details. Contact our surrogate agency in California today.
Thank you for reading the Made in the USA Surrogacy blog. If you've reached this blog, you are either a parent currently looking for a surrogate, or needing help finding a surrogate.
Or you are a potential surrogate mother researching the ins-and-outs of becoming a surrogate. Whatever your reason for reaching our blog, we want you to feel like our blog is a resource for your surrogacy journey.
Keep looking through our posts for information on becoming a surrogate, the surrogacy process, intended parent process, looking for or hiring a surrogate, or information regarding your infertility.
We discuss all things surrogacy on this blog, and we welcome clients whether you are a surrogate or you are parents looking for surrogates in the Los Angeles area, San Francisco, or throughout California. Also, we accept surrogate prospects from all places in the US, especially California surrogates. Wherever or whatever your situation is, we want to find you the right surrogate as soon as we can!
If you are wanting to be a parent or a woman who thinks that you ultimately will need a surrogate, or you think you should start looking for a surrogate, there's no better time than now to start with our agency.
If you're a potential surrogate mother and it would make you extremely happy to give back the gift of life that you enjoy every day with your children- don't hesitate to fill in our contact form.
We have the need for surrogate moms in every state that is surrogacy friendly, especially surrogates in California.